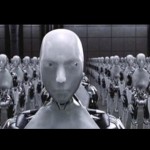 There are a lot of speculations whether Android will hit the top of mobile operating systems market in 2011 or not. To be frankly I would like to see Android leading the mobile os market, but I also think that something big should happen to reach this stage.
Reports for Q3 of 2010 places Android on the second place, with 25% market share, while iOS owns only 15%.
The top mobile OS is Symbian, which have about 35% market share. The difference is very small, while Nokia OS lost a great deal of market share in last 3 years. The problem is not Android itself but we already know that Nokia work to get out a better OS for their phones and this can be the trick that will get Android to the top.
While Nokia will be busy to get their new OS to the public, their Symbian will drastically drop leaving the path clear for Android.