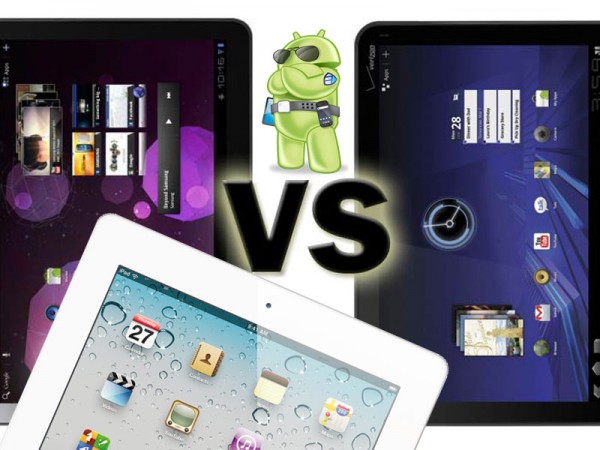 I keep hearing that the tablet market will be different *this time* because iPad is more like an iPod than a phone, or that Apple's store is a huge advantage over competitors. I think those assumptions will be proven wrong within a year or so.
The Android ecosystem did screw up, first by launching a first "real tablet" a year after the iPad, which is a lot of time in mobile technology years, and second, by trying to ripoff the early adopters of tablets in the Android ecosystem and making deals with carriers that aren't in the interest of the consumer (delaying wifi only tablets, etc).
The second part means competitive Android tablets with iPad 2 (both quality and price wise) will be delayed yet another 6 months or so. If it wasn't for Android manufacturers' greed and arrogance thinking they can sell tablets that are even more expensive than iPad, we would probably have very competitive $400-$500 wifi only tablets right now. I really do think that great Android tablets should start at $400 not $500 like Apple. At $400 they have a real shot at stealing market share from Apple pretty quickly.
Like it or not, Apple *is* the market leader in tablets and has by far the biggest recognition in this space, so how can a sane company even think they can compete with them with a higher price for a tablet that doesn't offer people as much value (apps), has lower overall quality both hardware and software wise (rushed OS), and even higher performance in some cases (~75% better GPU)?
By the time they figure all this out, Apple will probably sell another 10 million iPads, and they have themselves to blame. But will they still have a chance against iPad? I think they will. I think it's nothing different here from the smartphone market. In the end multiple manufacturers trying to enter this space will overcome Apple. Android smartphones went through the same problems, but they seem to have become winners right now, or rather the whole ecosystem has become the winner. It will just take a bit longer than we expected. Initially I expected iOS on tablets to fall below 40% market share this year, and Android to have at least 50%, but I think we won't see that until next year.