In April 2010 I bought my first Android powered smartphone, when it first became available in my country. I was one of the first Android users in my area. It was only 6 years since I first used a mobile phone. I bought my first mobile phone in 2004, it was an old Sagem. This means that I used Android more than I have used any other phone. After my first Sagem stopped working, I knew that I need a smartphone. I bought a Windows Mobile ( Windows CE ), powered phone, made by HTC. It was a complete loss of time. They said that I can install and run apps. In reality, every app I was trying I got an error saying that the app is built for another Windows CE version. At least I was able to run java apps, what most other phones at that time could do. I don't want to be rude, but Windows Mobile phones can't be considered smartphones. I also doubt that Windows Phone devices can be considered smartphones.
After this bad experience with Windows Mobile, I was looking to get a Nokia with Symbian. I disliked Nokia because their phones were expensive. When I was looking for a new phone I discovered Android. I got an LG GW phone. It was low-end, low power, low memory, but still, I was doing my job with it. Android gave it such great powers. I was able to read and send emails, browse freely, communicate and even work sometimes. I knew that from that point I can leave my laptop at home when I go somewhere else. If something bad happened I was able to fix the things from my phone. It was not limited anymore to what the manufacturer built, I was able to make it better by installing apps that were appearing like mushrooms.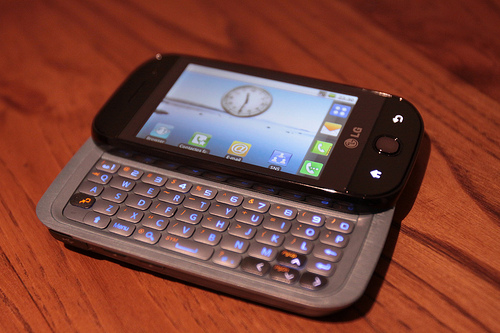 I convinced everyone to get an Android smartphone. Now you can find cheap Android phones that can do a good job. If the device don't run a very old version of Android you can install latest apps and do what you do with a high-end phone.
By 2016, it is considered that Android was on the majority of devices in any country in the world, excepting America, Canada, Australia and Japan. You can find Android devices for any screen size, any memory size, any color and any manufacturer.
Today, you can do so many things with an Android device that are not limited to the phone itself, for example you can watch 3d videos and pictures with a $10 cardboard glasses or you can use it as a video projector. You can turn on and off your lights using the phone, or you can watch movies on your TV using a casting device. The possibilities are endless and the smartphone became a part of our lives.