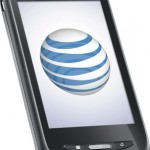 ZTE Avail, also known as AT&T Avail, is the new AT&T / ZTE phone to come. After looking at all the ZTE phones out there I've reached the single, greatest conclusion : they suck.
Seriously, no performance and a mediocre look at best. I'm not even amused.
But let's take a look at this phone anyway.
Processor : Nope
RAM : 512 MB
Android OS : 2.3 Gingerbread
Camera : 5 MP
Display : ?, 3.5 inches (?)
On the display side, we know close to nothing. This phone has a TFT capacitive touchscreen but no idea how many colors. All we know for sure about the screen is that it is 3.5 inches big and nothing more.
On the memory side : 512 MB of ROM and 512 MB of RAM. No space for internal storage, so the microSD card comes into play ( it can be up to 32 GB ). The 512 MB of RAM make it run pretty smoothly, but since it has no other notable hardware features, it's not enough.
On the camera note, this phone has a 5 MP camera that can photograph at resolutions as high as 2592 x 1944 pixels. The only feature of this camera is the autofocus. Disappointing so far. Also, there is a video recorder incapable of recording at 720p HD as most other 5 MP cameras. No secondary camera either.
Moving on to the hardware. Worry not about the hardware, for it has none. Either that, or there isn't sufficient data out there about this phone to write anything SOLID about its hardware.
On the software side, this phone comes equipped with Android OS v2.3 Gingerbread. This may be the best feature so far of this phone, except one thing. It's an UP and COMING phone and it doesn't even have 2.3.5 ? Seriously, why not ? Other phones such as the Galaxy Nexus come with 4.0. C'est la vie, I guess.
Well this phone is no exception from the general rule. It's just as weak as all the other ZTE phones.
You can get this phone from Amazon.