Well the time for announcements is pretty much up and we already know just about every phone / tablet that will come out this year. By now I think it is safe to say that 2012 has been a very successful year for Android and a lot of good products have come out or will come out by the end of this year. While some of you may disagree with my choice, as it is normal after all, I think it true to say that 2012 has been the year of the Quad-Core.
Sure, there have been a ton of good phones, but only a handful of the best. Through this review I shall try to number them in an order. Know that this has been a very difficult task as they are all really good and powerful. The most difficult part of all is the fact that they are all pretty similar. I had to keep in mind certain aspects when creating this line-up. Know that the ones that are on the "bad" positions ( they're only bad if you choose to have an issue with them ) are there strictly because I do not have all the information needed for them. Some because the manufacturer didn't release it, some because they are too hot off the presses.
Even so, I urge you not to take everything you read here by heart. The countdown will show a list of the best phones, but that order may or may not count for something in the end. In the end, I am only enumerating the best phones of the year in the order I enjoy them. Your opinion may differ and nobody will judge you for it. Just know, before you go leaving any mean comments about how unfair I was, that they are all good – the best, really – and that they are all capable of running anything there is to run on today's market.
For those that I have already reviewed, I will leave you with a small link redirecting you to the more detailed review. Notice that the reviews for them are somewhat different from one another. 2012 has not only been a good year for Android advancements, but for my advancements as well. I have been experimenting along the year with certain templates and ways of making my reviews seem more similar and built according to the same algorithm. While I may have made some mistakes along the way, I like to keep them around as a mural reminding me of whence I came and where I am now, thanks to it.
I will be formulating my brief review of each phone as following : a paragraph for a few thoughts, a paragraph for the good points and a paragraph for the bad ones ( in that order ).
Well, without wasting any more of your precious time with my insignificant rambles, let us commence the countdown of the best Android Phones of 2012.
#10 ZTE Era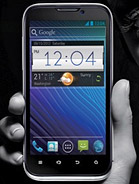 The ZTE era was one of the more mysterious phones of this year. It does not necessarily occupy this positing because it is the worst of them all, but it is a bit worrying since it was announced in February 2012 and has yet to come out. I trust it will be out by 2012, but that is a long time lapse between the announcement and release.
The good things about this phone is that the ZTE Era is a Tegra 3 equipped device. That means that it has a Quad-Core processor and can pretty much run anything out there. Some of the Tegra 3 games I doubt will run on my PC even. The camera of this phone is good, as it is an 8 MP one, however, it doesn't really have a lot of features. Its sound is also great as it has a Dolby sound enhancement. The connectivity of this device is great and it even has USB MHL, which means it doesn't require an HDMI port. The RAM of the device is 1 GB – it's good, but the best ones are the ones with 2 GB.
The bad parts of this review are a few, but notable nonetheless. Its display could use a bit of improvement as it is only a TFT one.. Also, not a lot of info is available regarding its exact size. This phone also doesn't have the latest version of Android on it and by the looks of things it won't be getting an upgrade, not in the near future, anyway.
If you want to know more details about this phone, you can read our ZTE Era review.
#9 LG Optimus Vu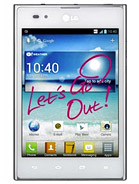 The LG Optimus Vu is also a very powerful phone, however, it occupies this position partially due to fact that it has only just been announced. There's not much info available about it, but still enough as to form an opinion about whether or not it is good and if it will be worth its price.
This is also a Tegra 3 equipped device, so you know it can do any available task for Android. Its camera is also really powerful, it being an 8 MP one. The audio of this device is great, in no small part due to the fact that it has Dolby audio on it. The screen is also really good but it's a bit massive, the phone having a 5.0 inch screen. The connectivity of this phone is good and it also has USB MHL, which I've already explained what it does. The RAM is also good at 1 GB, but it would be better at 2 GB which is the current maximum. The Optimus Vu also has a humongous storage space of 32 GB.
The downsides of the LG Optimus Vu are few in number, but even so, they must be put out there. One of the main drawbacks of this device is the fact that it doesn't have a Micro SD card. Sure, the memory is a lot and you may not need it with so much space, but you never do know when it may come in handy. Also, it can't be upgraded to Android v4.1 Jelly Bean. Worse yet, there's no news of it ever receiving the update anytime soon.
I have yet to create a review for the LG Optimus Vu, but keep your eyes on the website since I will be posting one these next days.
#8 Meizu MX 4-Core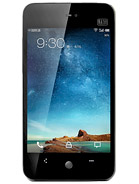 This is yet another fine Android Phone. This one is one of the rare Android phones with a unique feature about it. You know how certain device has a specific thing about them that makes them unique? Like the Galaxy Beam that has a projector on top, so too this one has a software related feature related to its audio. It is one of the few phones with an S/PDIF digital interface.
The good parts of this phone are numerous in nature. It is pretty easy to assume that most of them are good. The hardware isn't Tegra 3, but it is so strong that it equals it in power ( Chipset : Exynos; CPU : Quad-Core 1.4 GHz Cortex-A9; GPU : Mali-400MP ). The camera is another 8 MP one, hence it's pretty strong and capable. The storage space of this device is pretty huge, the Meizu MX 4-Core being available in two versions : a 32 GB one and a 64 GB one. The RAM is good, but as I said a few times already, 1 GB of RAM is no longer the best available. The connectivity of this device is also great and it also has USB MHL and USB On-the-go-Support.
Since it is so rare that something good comes without a price, this phone has some drawbacks as well. Despite it having such a wide storage space, it is somewhat disappointing to see that it has no Micro SD card slot. You never know when you will have need of it. Also, with all this strength and potential, this phone can't be upgraded to the latest version of Android OS either. Also, I can't say I've heard too much about the display type of this phone, so I can't say how good it really is.
If you desire a more detailed view of this device, I can provide you with my Meizu MX 4-Core Review.
#7 Huawei Ascend D Quad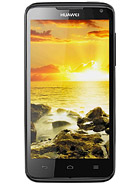 Yet another fine Quad-Core phone. This is a phone that was, same as the ZTE Era, announced somewhere around February and still hasn't come out. With such a long time to work on it, you'd thing this phone would be really powerful by now. However, it has some major issues that I must discuss, yet it has more than enough features to make up for it.
It has a lot of good points, this phone. The screen of the Huawei Ascend D Quad is one of the finest in existence, with a really good pixel density and image quality. The sound is also as clear as can be since it has the Dolby Mobile 3.0 Plus sound enhancement. The memory of this phone is pretty okay – it has 8 GB storage space, a Micro SD card slot ( which can use any 32 GB card ) and a 1 GB of RAM. The connectivity is also pretty good and it has USB MHL on it as well with USB On-the-go-Support.. The camera is pretty good as it is an 8 MP camera with enough strength for a phone.
This phone also has a lot of weaknesses. Perhaps not so many in number, but great nonetheless ( for me, at least ). One of the main things that bothers me is the fact that, as far as hardware is concerned, only two of the three components are powerful enough as the GPU seems to be absent, or not strong enough to mention ( Chipset : Huawei K3V2, CPU : Quad-Core 1.5 GHz ). Also, another problem I have is with the software, as this phone has Android OS v4.0 on it but with no possibility of upgrading to the latest one.
If you desire a more detailed review of this device, check out our Huawei Ascend D Quad review. Also, this phone has another version of it called the Quad XL, but it has nothing to offer. Instead it lacks the USB On-the-go-Support.
#6 LG Optimus 4x HD P880
This is one of the more out of the ordinary Android phones of this year. It has enough good features, but as all good things in this world come with a price, it also has a few bad ones. I suppose "bad" is a strong word to describe them, but they could use a bit of improvement. The LG Optimus 4x HD P880 is a tad better than the regular LG Optimus 4x HD and was widely considered to be the leading LG flagship this year, until I saw the next best thing announced from them. You will find it a bit lower.
This phone, as I already said, is packed full of a lot of great things. The screen is one of the finest ones I've seen as of yet. We're talking about a True HD-IPS LCD which has an unreal image quality and pixel density. Not to mention, this screen also has a very effective means of screen protection – Corning Gorilla Glass. The hardware is also really good as this phone has Tegra 3 on it. The connectivity is good and it too has USB MHL on it. The RAM is decent as this phone only has 1 GB of RAM instead of 2. The camera of the Optimus 4x HD is an 8 MP one, so there's no problem with it.
Now for the bad parts. They aren't necessarily all that bad, but with some of them I have a problem. For instance, the internal storage space. The phone a storage space of 16 GB, however, only 12 GB are user-available from that sum. That is what I despise, why add something if only a part of it is user available. Either make it whole or don't make it at all. Still, it does have a Micro SD card slot should you run out of space. Also, the sound of this device is as basic as it gets, having no sound enhancements whatsoever, be them hardware based or software based. Also, the phone cannot be upgraded to the latest version of the Android OS.
If you would like to see a more detailed review of this particular phone, please check out our LG Optimus 4x HD P880 review.
Well, since this TOP 10 is getting way too long, I've decided to split it into two parts, making it easier for the user to get to each part. Plus, I find it more relaxing for the reader when he doesn't see a ton of writing on the walls.