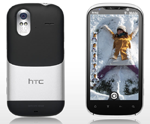 HTC has certainly outdone itself with all the new models of Smartphones they are releasing or announcing.
Take this one for example. The HTC Amaze 4G. Now this phone does exactly as its name suggests. It doesn't fail to amaze and is quite a powerful device. Heck, these Smartphones that are coming out nowadays are actually much stronger than some of the older PCs, like most of the ones produced in 2005-2006.
Processor : 1.5 GHz Scorpion dual-core processor, Qualcomm Snapdragon S3 chipset
RAM : 1 GB RAM
Android OS : 2.3.4 Gingerbread
Camera : 8 mp
Display : 540 x 960 pixels, 4.3 inches (~256 ppi pixel density)
Enough story telling. Time to get down to business, 'cause let's be honest here : this is what you came to see.
This phone was announced in September and is expected to come out this year. An estimated month would be October. It isn't actually that big a Smartphone. Certainly smaller than the Galaxy Note, but that isn't saying much. Now HTC has always done a great job of making phones look their best and this one is no exception from the rule. It is about 130 x 65.6 x 11.8 mm in dimension and weighs about 172.9 g.
The display is quite a sturdy one, being an S-LCD capacitive touchscreen with 16 million colors and has some touch sensitive controls to boot. The screen resolution is 540 x 960 pixels – which is more than enough for a 4.3 inch screen – and it also has a pixel density of approximately 256 ppi.
The memory of this phone is quite a large one, presenting 16 gb of internal memory and 1 gigabyte of ram. As if that wasn't enough of internal space, it also has a card slot and it is capable of taking in a microSD card of maximum 32 gb.
The camera is a really great one. The camera has 8 mp and it is capable of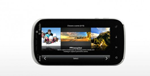 capturing images at 3264 x 2448 resolutions. It also has an autofocus feature and a dual LED flash. It can capture video at 1080p and it has a frontal counterpart of 2 mp. Other features are as follow : Geo-tagging, touch-focus, face detection, SmartShot, BurstShot, SweepShot, ClearShot.
Moving on to the technical stuff. The processor is a real beast. One like none we have ever seen until now. It is a 1.5 GHz Scorpion dual-core processor with a Qualcomm Snapdragon S3 chipset.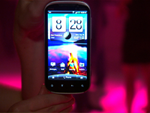 The OS version is a 2.3.4 Android OS version. This is pretty good since it is quite an exclusive Android OS version and not many phones come already equipped with it.
All and all it is quite a strong piece of work and it will be quite a smash on the market when it will finally be released. We can only wait to see it with our own two eyes.
You can get this phone from Amazon.