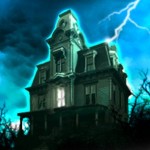 Today we'll be reviewing a very interesting Android game. This is a classic game in which you have to keep your eyes open for clues and pick up whatever isn't nailed down to the floor in order to complete any puzzles you may encounter in the future.
Judging from the reception this game had, it's a pretty good game. Sure, the opinions are mixed, but then again, that's how they should be if you're looking for information. While some complain that it is too short but entirely enjoyable, others claim they had no problem with it. Also, while some have no problem with it, other keep getting crashes. For the crashes I'd say that you should have first checked for compatibility, but then again, not everyone has my sense of logic. Also, what more do you expect to get from a game that costs less than a dollar?
FEATURES :
This game creates a massive adventure that fits into your pocket
The game has beautiful graphics that simply draw you into the most mesmerizing adventure
You have a ton of items to collect and puzzles to solve
The game has a fantastic soundtrack and a ton of awesome sound effects
This game also auto saves your position so that you don't have to worry about saving every 2 minutes
DESCRIPTION :
Your grandfather, a highly eccentric inventor, has vanished under mysterious circumstances. The police have already slated him as a missing person. However, you received a letter from him dismissing the reports of his disappearance. The letter urged you to come to him at once. He emphasized that he had something to show you. Just what is the old man up to? You will find out by embarking on a very strange scavenger hunt for clues in his foreboding and peculiar mansion – Grisly Manor.
This game consists of a simple mechanism which implies you searching for clues and solving the brain tingling puzzles. Scatter throughout the environment of your grandfather's mansion are a series of weird and seemingly unrelated objects that hold the key to finding his whereabouts. As you explore on you encounter all sorts of peculiar objects, some of which you may think you have no use of. For instance, why would you carry around a fishbowl? Which way should the four wooden owls be facing? How exactly will you get the wrench from the block of ice in the freezer? Things like these will keep you entertained and your mind busy for at least a couple of hours.
If you are a fan of Myst and other puzzle adventure games, you will very much enjoy this one too. Fire Maple Games has went all out with the whimsical graphics and realistic sounds of this game. You will feel as if you're gliding through Disney's Haunted Mansion as you wrap your mind around your grandfather's beguiling clues.
You can get this awesome little game for less than a dollar from Amazon.