Ask yourself why you love racing games. It seems like the need for speed is ingrained in our DNA, and we can't resist getting some adrenaline while we're overtaking our rivals. Plus, the best racing games put you behind the driver's wheel of the greatest supercars, you could only imagine driving.
If you want to put your skills to the test once again, check out the top 5 Android racing games. Pull on up to the starting line because it's time to hit the road.
Asphalt 8: Airborne
Asphalt 8: Airborne is one of the frontrunners among mobile racing games and has had some serious staying power over the years. It's the kind of app that shows how far mobile gaming has come.
Asphalt 8 skips the pretentious realism and goes straight to the over-the-top, high-octane game with death-defying leaps and insane aerial stunts. But even though it looks like a fantasy, the game delivers realistic crashes and extensive vehicle damage as well.
Asphalt 8 features 140 + high-performance cars to unlock and offers 40+ speed tracks, 400 + career events, and 5 unique game modes. The career mode will have you build up a reputation, work (or pay) your way through various challenges, unlock new rides, and upgrade the ones you have. Or, you can choose to take part in groovy live multiplayer and check your killer instincts among other gearheads.
The January 2017 update brought us more action to enjoy with the new location in the mountains of Patagonia, and the new event, where you can unlock the exceptional McLaren MP4/8.
The outstanding soundtrack and incredibly polished graphics make Asphalt 8 a breathtaking experience you won't soon forget.
Real Racing 3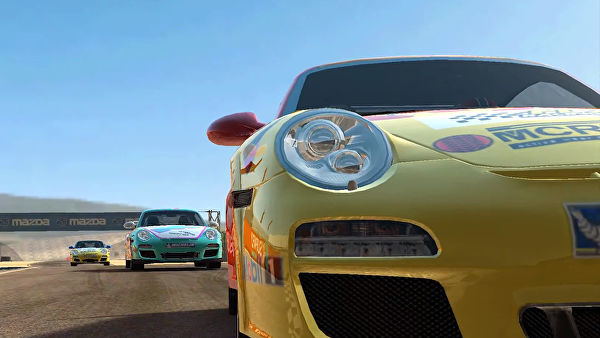 Real Racing is a gorgeously looking game, which has been around for four years. Yet, it keeps providing us with the realistic and white-knuckled racing action. You will burn rubber on 17 real-world racetracks driving intensely detailed supercars like Ferrari, Aston Martin, Lamborghini, Mercedes-Benz, and others.
Winning the events, you get numerous customization options. There is a huge collection of vinyls, rims, and paints to make your vehicle an awesome piece of art. Plus, you can fine-tune the controls to your personal preferences by choosing from a variety of camera angles.
Every Real Racing 3 update pushes the boundaries and delivers new events, challenges, and cars to unlock. February 2017 gives you a chance to drive such amazing vehicles as Porsche Cayman S, McLaren F1 GTR, Bugatti Veyron 16.4 Grand Sport Vitesse, and Lamborghini Centenario LP 770-4.
Go bumper to bumper with your friends in 8-player, cross-platforming, real-time racing. Or, try an asynchronous Time-Shifted Multiplayer mode, which allows you to compete with their AI-controlled ghost versions with the recorded lap times from their previous races.
Need for Speed: No Limits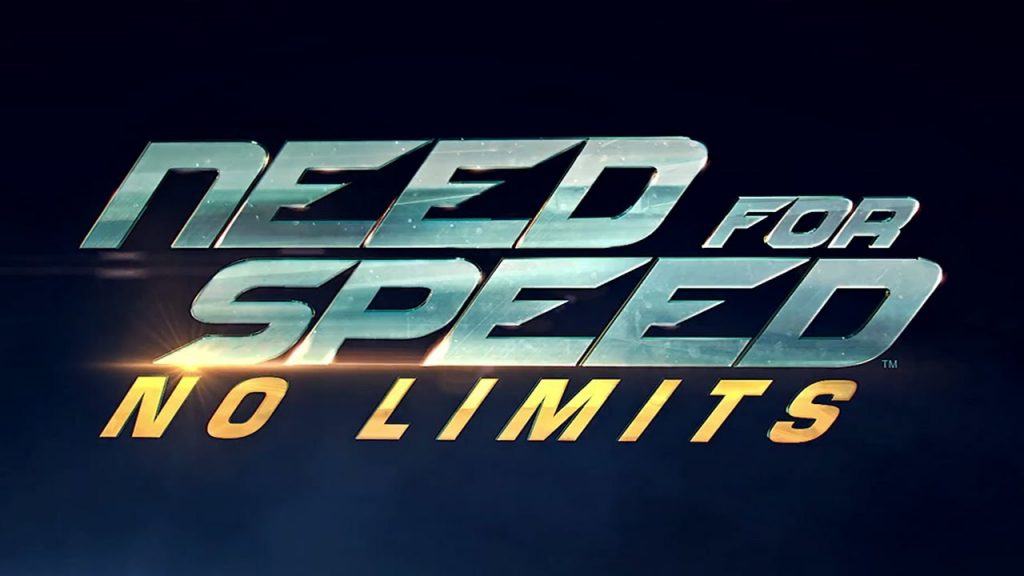 Need for Speed: No Limits is the latest game in the well-known NFS series. Once again you will ride in style and rule the streets with an unbelievable range of cars and customizations.
Drifting and smart use of nitro are your key to win, and with victories, you earn you parts to modify your supercars or blueprints that unlock new vehicles. Although NFS: Limits features a variety of in-game purchases, daily challenges allow you to get premium currency without paying real money.
The latest January 2017 update delivers the Lil Wayne Special Event, where you roll your ride to earn the 2016 Mercedes-AMG C63 S Coupe. Plus, the developers bring you a nostalgic feeling with the return of 2006 Ford GT Fastlane event.
Be prepared for a fresh race against local crews around every corner.  
Traffic Racer
Traffic Racer is a score based racing game, where you have a chance to reach the top of the global leaderboard. If you are fast and furious enough, of course.
It features smooth and realistic car handling and 5 detailed environments including city night, desert, suburb, snowy, and rainy. You drive your car through highway at unholy speeds, avoid obstacles, get away from police, and earn more and more cash to upgrade your vehicle and buy new faster ones. There are five modes to choose from: Endless, Time Trial, Two-Way, Free Ride and Police Chase.
Longevity wise Traffic Racer is basically endless as the game stops only when you either crash or time runs out. After that, you get your well-earned in-game money. It's up to you whether you want to save for Bugatti or spend your wealth on new wheels and paint.
Hill Climb Racing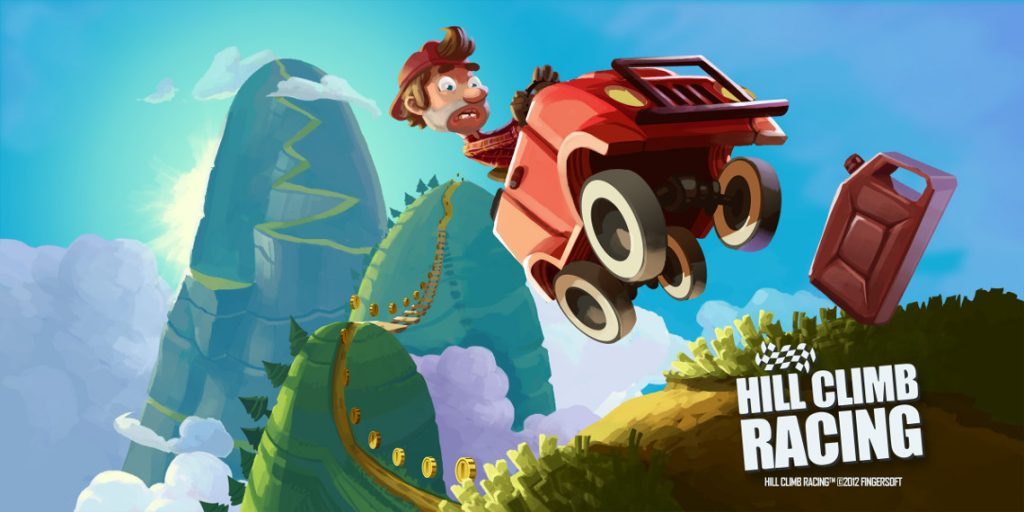 Hill Climb Racing stands out in this list as it's not about competing against rivals, or even against time. It's just one of the most entertaining physics based driving game which challenges you to conquer the highest hills up to the moon.
You play as Newton Bill who has little respect for the laws of physics despite his name. The game lets you drive a truck, jeep, tank, etc. through the countryside, desert, Arctic, and the Moon. Where else would you see a countryman driving his truck on the Moon? I guess it could be a good idea for the next Fast & Furious movie.
You can read more detailed reviews and download each of these games on The Apps Depot, the website with the huge choice of curated apps, news, useful tutorials, and more.