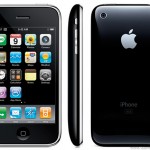 The media is very powerfull these days, we are tempted to buy anything a star recommends. If you see an actor from Hollywood using a gadget how likely is to desire to have it ? I will tell you: very likely.
Is this the right decision to make ? Buy the gadget that actors buy, or the gadgets that all your friends buy. Well, i think it is better to not judge by popularity. What you can do ? Analyze, test, compare.
It is known that the iPhone is the most illogical gadget to buy. Practically you buy the brand, the popularity, not the device, but the iPhone can be right for you, but you can figure out this only if you think about it and stop taking irrational decisions.
How can you overcome this feeling ? Start thinking about Iphone advantages over Android. Can't find them ? It probably means you should not buy the Iphone.
To help you i will tell you the advantages of iPhone over Android in my perceptions. Even if I like Android and probably i will never buy an Iphone I am aware that Iphone have some advantages.
Better battery management
Bigger internal memory
Better looking
These are only 3 advantages, there may be more and it may depend on the use case you are thinking about. I can also list more than 10 advantages of Android over iPhone but i will not list them right now as i want you to think about Iphone and how easily people can make irrational decisions.
Irrational decisions costs us, every day. We get a gadget that we don't like or we don't use, just because the loud friend tells us we have to buy it, or if we see that it is used by the most popular guy from the school. The real value of that device  ? Zero.  It is better to buy what we need, not others need.