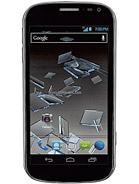 Well, it has been some time since I last reviewed a phone, and an even longer time since I showed you a phone which more people can afford. Let's be honest here, we all love checking out the Flagships each great manufacturer releases now and again to give themselves a huge boost in profits, but then again, not every one of us can actually afford one of those phones. After all, 700 or so dollars for a phone isn't exactly a cheap price. Most of us just prefer to wait until it is sold in a sale or something, or just simply get an alternative to that flagship. ZTE has always been there to offer those alternatives that are nearly equal in strength to some of the stronger phones, yet are sold for much cheaper. Their disadvantage is that not many people have actually heard of them. Perhaps investing more in advertising would change the way they are viewed, but then again we aren't here to discuss marketing tactics. Point is, if you're interested in something, you find out about it without the media spewing all sorts of lies in your ears.
OVERVIEW
The ZTE Flash is a marvelous phone, and don't let anyone tell you otherwise. This device isn't as strong as other high-end phone, but then again, it wasn't meant to be that strong in the first place. The ZTE Flash was meant to be a mid-range phone in both pricing and hardware, meant to be accessible by all. It's a relatively new phone, considering it only came out last year in November ( the same month it was announced ). You can purchase one for pretty cheap, if you want to compare the price with the one of the flagships. Where as the stronger phones cost 700+ dollars, this one can be easily purchased for a mere 350-400 dollars, depending where you buy it from. More so, even, this device isn't a GSM one. It is one of those CDMA and LTE supporting phones and I believe it is sold through Sprint ( you can probably find one without contractual restrictions, but you'd have to pay more and at least through Sprint you also get the services enabled – the 4G and so forth ). As for the rest of the hardware stuff, you'll see them once we come to them. In the meantime, just keep on reading and you may learn something about it.
GENERAL
As I said previously, this is a device that doesn't use GSM networks. The 2G and 3G networks used by the ZTE Flash are CDMA 800 and CDMA 1900 for the 2G and CDMA 2000 1xEV-DO for the 3G. This device also uses LTE 1900 as the 4G network. Its SIM type is Mini-SIM, so if by chance you have a Micro-SIM, you may want to consider changing it or getting an adaptor for it. As I already said, this phone was announced in November 2012 and it came out later during that same month.
BODY
The ZTE Flash isn't that big of a phone. It's size is pretty standard ( nowadays, when we are used to phones being pretty massive, but backing it up 2 years ago, it would have seemed huge ). The size of this device is 133.9 x 65.7 x 9.7 mm ( or 5.27 x 2.59 x 0.38 in, if you prefer this meassurement ) and it weighs around 142 g ( or 5.01 oz, if you like this one better ). As you can see, the size is just about right for it to house its 4.5 inch screen. There doesn't seem to be any unnecessary plastic on its body that would make it longer or wider or thicker than it truly needs to be.
DISPLAY
The screen of this phone is an IPS LCD capacitive touchscreen with 16 million colors ( a really fine screen which looks and functions great ). The screen size of this device is, as previously mentioned, 4.5 inches, and it can house a resolution of 720 x 1280 pixels. The pixel density of this device's screen is around 326 pixel per inch, which is pretty darn good quality considering your human eye can only perceive up to 300 ppi ( all above that is impossible to notice ). The ZTE Flash also has Multitouch on it, as all smartphones do. The screen protection of this device is Corning Gorilla Glass, so you can drop it once or twice without problems ( not advisable, though ).
SOUND
The audio output of the ZTE Flash is pretty stock. It has no visible sound enhancements installed on it. The rest of the features you know: Vibration, MP3 and WAV as Alerts, standard loudspeaker and a convenient 3.5 mm jack.
MEMORY
The included memory of this device isn't all that great. It has a mere 8 GB of internal storage. Good thing that its MicroSD card slot can support any card of up to and including 64 GB ( few phones are capable of supporting 64 GB cards – but then again, 64 GB cards are relatively rare ). The RAM of this device isn't all that much compared with the current standards, but it will serve its purpose. The ZTE Flash has a mere 1 GB of RAM installed on it.
DATA CONNECTION:
This device being a 4G phone is normally lacking the GPRS and EDGE. The speed of this phone is EV-DO Rev.A of up to 3.1 MB/s Cat 3 with 100 MB/s Download speed and 50 MB/s Upload speed. The WLAN of this device is a Wi-Fi 802.11 a/b/g/n with Dual-Band, Wi-Fi Direct, DLNA and Wi-Fi hotspot. The Bluetooth of this device is a v4.0 one with A2DP. This phone also has NFC ( if you don't know what it is, read some of the older reviews and you may find a definition, or just use the almighty Google ). The USB port of this device is a Micro USB v2.0 one. Since the device has no HDMI port and the USB port has no MHL, you can say goodbye to the idea of hooking it up to your TV ( why you'd do that is beyond me, but I noticed some people like to do it ).
CAMERA
The camera of this device is a really strong one. Either I haven't checked phones and their specs in a while, or it's actually one of the more powerful ones out there ( fact which would explain why its price is as it is ). The main camera is a 12.6 MP camera that can photograph at astonishing resolutions and can record video in 1080p full HD at 30 frames per second. The features of this camera are: autofocus, LED flash, geo-tagging and face detection. Also, the secondary camera of this device is a 1 MP one, however, it has no features of its own which are worth discussing.
BATTERY LIFE
The battery of this device is a pretty strong one. The ZTE Flash has a Li-Ion 1780 mAh battery that can sustain the phone for 216 hours in stand-by mode and up to 8 hours in talk-time. How long it can sustain the life in games or music, that is for you to find out.
HARDWARE
The hardware of this device isn't exceptional if you compare it with the strongest of phones out there, but it's more than half decent if you consider it on the global scale. The processor of this device is a Dual-Core 1.5 GHz Krait and it comes with a Qualcomm MSM8960 Snapdragon chipset and an Adreno 225 GPU. All and all, it's strong enough to handle any app and just about most games you can find on the Market / Play Store.
SOFTWARE
If you're interested in it running any newer version of Android, you may be slightly disappointed. This phone currently uses Android OS v4.0.4 Ice Cream Sandwich and I don't think it can be officially updated to 4.1 or 4.2 Jelly Bean. You can find unofficial releases everywhere you look, but you will be using them at your own risk.
FEATURES
The ZTE Flash is packed with features and all sorts of bells and whistles. The sensors of this phone are: Accelerometer, Gyroscope, Proxmity and Compass. The messaging is done through SMS ( with Threaded View ), MMS, E-Mail and Push E-Mail. The browser of this device uses HTML5, but no word about the Adobe Flash. I am unsure whether or not it has a Radio, but if it's lacking one, you can always use an App. The GPS of this device has full support for A-GPS and the phone itself has Java through Java MIDP emulation. THe ZTE Flash is availble in only one color – Black, but it does look awesome in that color.
Here is a brief list of what the ZTE Flash can do:
SNS integration
Active noise cancellation with dedicated mic
MP4/DivX/Xvid/H.263/H.264/WMV player
MP3/eAAC+/WMA/WAV player
Organizer
Document viewer
Voice memo/dial/commands
Predictive text input
This concludes our little review of the ZTE Flash. I hope it has been as helpful as possible. If you feel that anything is lacking from this review feel free to leave your suggestions in the comment section below for things which should be added and I will be sure to take them into consideration when writing my future projects. In the meantime, I sincerely hope you had as much fun reading my little review as I had writing it.