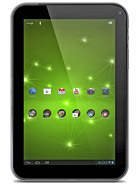 Today we'll be reviewing the Toshiba Excite 7.7 AT275. It's been a while since I reviewed a tablet. It's been an even greater while since I reviewed a good, powerful and reliable tablet. Now when it gets down to reliability, who are you going to trust ? This is a question you ask yourself in daily life as well. Take for example : going to a doctor for an operation ( may you never have to deal with that ). When it comes down to serious stuff, such as operations or procedures, you are normally going to trust the oldest practitioner there, or the oldest doctor, to be blunt. Why is that ? Because you won't go placing your life in the hands of someone that may or may not have the necessary skills to tend to it. Of course, there are those who would rather place their life in the hands of those "new" doctors since they think they should be given a change, but natural selection will surely take its toll on them. Same things goes for devices. Who is one of the oldest people in the business ? Why – Toshiba of course. You can still find plenty of reliable laptops made by them even now, and if you require something to help you in your business, they're the best choice you can possibly make. Fortunately for us, they've gone with the flow of time and made other devices as well. The Toshiba Excite 7.7 AT275 is proof of that, and boy what a tablet it is. Not only does it have an awesome set of hardware, but it also has a ton of features. While some people may complain about its size, or the screen size mostly, my opinion is that a 7.7 inch screen for a tablet is the optimal size. This way, it's not too big but not too small either. Also, I need to warn you that what you'll find here are the "Official Preliminary Specifications" as far as my sources claim, however, whenever I had this little to nothing changed when the device actually came out, so you can trust in the reliability of the facts you find out in this review. Since I don't want to prolong this intro much further, let us commence this little review.
SUMMARY
We'll commence this little review with a brief summary of the Toshiba Excite 7.7 AT275, as I promised in some older article I would do with any device I review from that day onward. This tablet is a very exquisite one. The screen is one of the best available screens, the tablet has a decent amount of memory and it is also extremely fast due to its highly powerful hardware configuration. Its hardware also allows this tablet to do things that some older PCs dream of. What some folks may find bothersome about this tablet is the screen size. Most people see a tablet as a device that has a screen bigger than 7 inches. My opinion is, if you want a device with a big screen, buy a laptop or a PC. Tablets were created to be almost as good as laptops and just as practical, but not take so much space. Asking it to get bigger is a foolish move since you'd be going against the very will of the creator. Well, I hope this short summary was enough to spark your interest in this device, as I will end it now. If you truly want to know more, do read on. I've arranged my reviews in such a way to ease the reader in his text scanning process.
GENERAL
The Toshiba Excite 7.7 AT275 is one of those rare tablets that supports networks on it. This is something quite rare among tablets as they are devices which aren't supposed to have networks, else they'd turn into really humongous phones. On one hand, this thing is quite good as it allows you to get a SIM card with internet traffic from your local provider and use it with the device in order to gain access to the internet wherever you are. The supported networks are : 2G ones ( GSM 850, GSM 900, GSM 1800 and GSM 1900 ) and 3G ones ( I've not enough info here as to say the exact networks, but I can say they are all HSDPA ). This tablet was announced in April 2012 and it was expected to hit the market somewhere around June 2012. Since it's not yet available world-wide, one can only assume that it was delayed for some reason. Let us hope it has not been discontinued, as this is a tablet worth the wait. In any case, you should be able to purchase the Toshiba Excite 7.7 AT275 anywhere in the world by the end of Q3. Either that, or it won't come out at all ( hopefully, not the case ). Plus, think of it this way : how often can you get a tablet with the best OS and a hardware configuration to die for at the price of 330 euros ( that's the going price, anyway – you can imagine that sellers will add quite a bit, if not double, to that price in order to cut themselves as large a profit as possible ).
BODY
I would try and tell you a bit about the size of the Toshiba Excite 7.7 AT275, but I have inconclusive data for this part. I guess you'll just have to use your imagination for this part. So, let's do a bit of math : if the tablet can house a 7.7 inch screen and it is around 7.6 mm thick, how large is this tablet? Nothing would please me more than putting more info here, but unfortunately, I have no more about the size. I do know that it weighs somewhere around 380 grams, however. To be honest, that weight just confirms my theory that the Toshiba Excite 7.7 AT275 is just the right size, not too big and not too small either. There's nothing more to be said for this tablet's aspect, aside from the fact that it looks absolutely gorgeous with its sleek body and it can easily be confused with an E-Book Reader.
DISPLAY
The screen of the Toshiba Excite 7.7 AT275 is an AMOLED capacitive one with 16 million colors. AMOLED screens were designed with one thing in mind – practicality. Have you ever noticed how annoying it is to try and find a phone number on a touchscreen – or any screen, come to think of it – when you're out in the sun ? It's exasperating, at least for me, to try and shade the screen as much as possible just to see who you're calling. That's why people created AMOLED screens. These screens are somehow illuminated from the back in such a way that they tend to cancel out most reflections. Still, AMOLED isn't the best nowadays considering that more enhanced versions came out – take for example : Super AMOLED. Also, the AMOLED screen, when directly compared to a TFT one, is visibly superior. The screen size, as I mentioned a few times before, is 7.7 inches. This perfectly sized screen can house a resolution of approximately 1280 x 800 pixels. The pixel density of this tablet isn't the best one, but it's more than half decent. This pixel density is around 196 ppi, which isn't enough for you to see as clearly as day, but it's more than enough to not make your eyes heard after an hour of usage. This tablet also has a very advanced form of Multitouch on it, one that can support up to 10 simultaneous fingers on it. The means of screen protection of this device is also a very effective one, granted its follower has already came out and they could have chosen that one. I am of course referring to the Corning Gorilla Glass display ( and you already know that the Gorilla Glass 2 display is out and in the middle of production ). Even so, the screen of the Toshiba Excite 7.7 AT275 is more than acceptable and should satisfy even the most hardcore of tablet enthusiasts.
SOUND
This may come as a surprise to some, but the Toshiba Excite 7.7 AT275 is an Android Tablet which has Alert Types ( Vibration and MP3 ringtones ). While this may not be impressive news for even the basic of Android Phones, for a tablet this is quite an impressive feat. The Loudspeaker of this tablet is also an unique one  since it differs from the default fabrication models. This one doesn't have a single default speaker, but it has a few Stereo Speakers, which should improve audio quality quite a bit. As if all of that wasn't enough, this device also has a Software-Based sound enhancement on it as well : SRS Sound Enhancement, to be more precise. All and all, the audio of the Toshiba Excite 7.7 AT275 is a pretty good one, but in the end, people don't purchase tablets to use them as a portable music player.
MEMORY
The internal storage space of the Toshiba Excite 7.7 AT275 varies since this tablet is available in two different versions ( and there probably is a considerable price difference between those two versions ) : a 16 GB and a 32 GB one. Should neither of those two versions suffice for your needs, know that both of them have a Micro SD card slot which can support any card of up to 32 GB. Do the math and you'll end up with 64 GB ( if you pay enough ), which is the equivalent of a small hard-drive or a large memory stick. The RAM of this device is also quite decent. It isn't the strongest or most amount of RAM, considering that 2 GB is now the biggest for mobile devices, but this 1 GB should suffice in the running of any app and game, and it should also be enough to withstand a bit of multitasking. All and all the memory of the Toshiba Excite 7.7 AT275 is great. While it could have been better as far as RAM is concerned, there are no serious flaws to point out here.
DATA CONNECTION
The Toshiba Excite 7.7 AT275 has both GPRS and EDGE installed on it, however, my sources fail to say what version, or Class, they each are and what speed they can both reach. So, since I can't say anything about that, let's take a look at the other means of connectivity. All that is known about the speed per say of the device is that it can be measured in both HSDPA and HSUPA, but my sources fail to mention how many MB/s they can each go up to. Take comfort, however, in knowing that the HSUPA can only go up to 5.76 MB/s, but the HSDPA remains a variable since it can go all the way up to 21.1 MB/s. This tablet also has Wi-Fi 802.11 b/g/n and on top of that it has Wi-Fi Hotspot as well. What is this Wi-Fi hotspot, you may wonder? It's simple really, it allows you to give permission to other to connect to your internet via Wi-Fi and thus share your internet connection ( should you have one via the SIM card or through some other means ). This tablet also has Bluetooth, however, I do no know what version or whether or not it has any features on it. The USB port of this tablet is a Micro USB v2.0 one. While it could have had a full USB v2.0 port, nobody should complain as this isn't a large 10.1 tablet to afford all that extra space inside. Oh, funny thing about Android devices with USB v2.0 one them. Did you know that you can literally turn them into a PC and install your PC version of windows on them via USB? Of course, there's no guarantee of how well it will run, but you can change its OS without so serious repercussions and with the possibility of easily reverting to its older one.
CAMERA
The main camera of the Toshiba Excite 7.7 AT275 is 5 MP one. While it may a 5 MP camera, know that it's one of those special 5 MP ones that can do a bit more than the rest. The only drawback is that it has limited features. The only features it has, for example, are autofocus, LED flash and geo-tagging. Still, apart from being able to photograph at resolutions of 2592 x 1944 pixels ( which most 5 MP camera can do ), it can also record in 720p HD ( which not many can actually do ). This tablet also has a secondary 2 MP camera on it, should you be a fan of video-calling. As far as I'm concerned, a camera on a tablet is of very little importance as I for one would feel ridiculous taking photographs with one. It would be like holding the frame of a picture in order to capture one ( funny in a few ways, but not very practical ). Still, the fact that it does have such a camera is a plus.
BATTERY
I am sorry to admit that I can't provide a lot of info about the battery. All I can say is that it is a Standard Li-Ion one. My inconclusive sources are to blame for this, but the again, even a scrap of news is still news after all.
HARDWARE
The hardware of the Toshiba Excite 7.7 AT275 is a truly wonderful one. Not only does this tablet have a Quad-Core 1.5 GHz processor, but it also has one of the strongest ( if not the absolutely most powerful ) chipset in the world – an Nvidia Tegra 3 motherboard. While it is expected of Tegras to have ULP GeForce GPUs, this one is quite special as it has an ULP GeForce 2 GPU, which is a cut above the regular one. All and all, the hardware is a marvelous one and I'm looking forward to putting it through some stress-tests.
SOFTWARE
The Android OS on the Toshiba Excite 7.7 AT275 is a really good one – v4.0 Ice Cream Sandwich. While I may consider it a good one, some people tend to disagree. I've actually heard many individuals claiming that ICS is pretty good for phones ( the best for phones, as they were saying ) but it's nothing new to tablets. Sadly, I cannot say as I haven't had the pleasure of using 3.2 Honeycomb myself, but rare are the cases in which a newer version of an OS is worse than the older, especially for Android. I do not know whether or not the Toshiba Excite 7.7 AT275 will be eligible to receive the v4.1 update to Jelly Bean, but I guess only time will answer that question.
FEATURES
The Toshiba Excite 7.7 AT275 has the following sensors on it : Accelerometer, Gyroscope and Compass. The messaging on this device is done via E-Mail, Push Mail, IM and RSS. This tablet also has a browser which uses HTML and has integrated support for Adobe Flash. As far as it is known, this device won't have a radio, however you can always download an app for that and fix it. This tablet also has a GPS with built-in A-GPS support and Java via Java MIDP emulation. This tablet is available in the following colors : Black and Silver ( I must say, while I normally prefer Black, the Silver one looks absolutely stunning ).
Here's a brief list of what the Toshiba Excite 7.7 AT275 can do :
MP3/WAV/WMA/eAAC+ player
MP4/H.264/H.263/WMV player
Organizer
Document viewer
Photo editor
Voice memo
Predictive text input
This concludes our little review of the Toshiba Excite 7.7 AT275. If you feel that anything is lacking from this review feel free to leave your suggestions in the comment section below for things which should be added and I will be sure to take them into consideration when writing my future projects. In the meantime, I sincerely hope you had as much fun reading my little review as I had writing it.