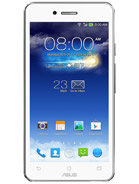 Today we'll be taking a peek at the Asus PadFone Infinity 2. If you don't know what sort of device the Asus PadFone Infinity 2 is, let me enlighten you in just a few short words: it is an improved version of the first Asus PadFone, as the name would suggest, and to put it frankly – it's a phone that turns into a tablet. By saying it "turns into a tablet", I don't mean you pull on it until it stretches and becomes a tablet, I just mean that upon purchase, you also receive its tablet body, a body which has a slot on the back where the phone slides in. By sliding the phone in the body, you essentially start using the tablet instead of the phone, therefore proving that you only require enough components for a phone to make a tablet as well ( that was a joke, of course you need more than a tiny phone can provide, but apparently not much more ).
Granted, this phone doesn't come all that cheap ( actually quite expensive ). However, despite the enormous price demanded for this phone, it's important to keep something in mind. You aren't necessarily purchasing JUST A PHONE, but a tablet as well, and you can use one or the other. Now take it however you want, you still come out cheaper than buying a phone and a tablet separately, both with the same hardware configuration. What is disadvantageous about this decision is that you won't be able to use both the phone and the tablet at once ( well, not in the way you were thinking, anyway ). Even so, it's a pretty good price, even though it's somewhere close to the most expensive / strongest smartphones on the market.
SUMMARY
There are a few questions you might have about this device that I may be able to answer. To sum it up, some of the main questions would be: "Can it be used as just a phone?", "Is it good by phone or tablet standards?" and "Is it worth its price?". To answer the first question: YES it can be used as a just a phone and it will work as well as any other smartphone out there. Currently, with the amount of hardware put into this device, I'd say it's WAY better than any average phone or tablet and quite a solid contender with the top-dogs of the Android market. Whether it's worth its exorbitant price is up to you: as I've said, you can't always have your cake and eat it at the same time, but with this phone you're sort of doing a bit of both ( as in you have a good phone and a good tablet, both added up to be cheaper than purchasing each one separately, but you can only use one of them at a time ). Whether this device has any solid drawbacks that might impede your purchase, aside from its slightly large price, I'm afraid I'll have to disappoint and say that not many, although you'll have to read on and see what they are.
GENERAL
As far as networking goes for the Asus PadFone Infinity 2, it's pretty standard using regular 2G, 3G and even 4G LTE networks. The type of SIM card used in this device is of a Nano-SIM format. This phone was announced in September 2013 and it has yet to come out, although it's scheduled to be release in this Q4 of 2013.
BODY
I'll try to write here the exact specifications of each component of the Asus PadFone Infinity 2. The phone part is around: 143.5 x 72.8 x 8.9 mm big and it weighs around 145 grams. The tablet part of this device, or the PadFone Station, is around 264.6 x 181.6 x 10.6 mm big and weighs approximately 532 grams. Also regarding the tablet part, it's seemingly equipped with a 10.1 inch IPS display that supports a 1920 x 1200 pixels resolution, has a frontal camera and uses a 5000 mAh battery to power it.
DISPLAY
The display of this phone is quite a powerful one. The Asus PadFone Infinity 2 has a Super IPS+ LCD capacitive display of 16 million colors with 5.0 inches in size and can house a resolution of 1080 x 1920 pixels. The pixel density for this device is exquisite, having around 441 pixels per inch – which means that be it on phone form or tablet form, all that you do on this device will look as smooth as possible. The Multitask is also quite powerful, being capable of supporting up to 10 simultaneous fingers. The protection method for this device's display is a sheet of Corning Gorilla Glass ( not sure whether the tablet has it too, though ).
SOUND
As far as sound goes, I'm afraid I'll have to disappoint as there are no visible enhancements to talk about ( hardware based or software based ). Therefore, as far as audio goes, this phone is quite standard-issue.
MEMORY
As far as memory goes, the Asus PadFone Infinity 2 has two versions: one with 16 GB and one with 32 GB of storage space. Each version is expandable via a MicroSD card of up to 64 GB. Also, each and every version of this phone has 2 GB of RAM, so be it in phone or tablet form, you'll be getting as few frame-drops as possible.
DATA CONNECTION
This being a device that can use all type of networks ( the standard ones, not those CDMA things ), it's only logical that it has both GPRS and EDGE and a more than decent speed ( both the HSDPA speeds and the LTE speeds – the top of the line ones ). The WLAN of this device is a pretty strong one too, a Wi-Fi 802.11 a/ac/b/g/n with Wi-Fi Direct, Dual Band and Wi-Fi Hotspot. The Asus PadFone Infinity 2 is also equipped with NFC and a Bluetooth v4.0 with A2DP. The USB port of this device is in MicroUSB v2.0 form, with USB Host and MHL on it as well ( meaning that with an MHL A/V Link, you can use it an HDMI port ).
CAMERA
The main camera of this device is a 13 MP one ( which is usable on both phone and tablet ), and it's also accompanied by a secondary frontal 2 MP camera, both of which being able to record video in 1080p full HD format at 30 framer per second. The camera also has a few features of its own, among which: autofocus, LED flash, geo-tagging, touch focus and face detection.
BATTERY LIFE
The battery of this device is a Non-Removable Li-Po 2400 mAh battery ( strictly for the phone because the main Pad Support  has a 5000 mAh battery, as I've already said ). This battery can sustain the phone for around 410 hours of stand-by time and up to 19 hours of talk-time. Of course, start running multiple apps and games and you'll see those numbers FLY, but at least it can hold its charge for longer than most.
HARDWARE
The hardware of this device is pretty darn powerful. This phone has a strong chipset, a strong processor and an even stronger graphics card. To be precise, those are as follows: Qualcomm Snapdragon 800, Quad-Core 2.2 GHz Krait 400 and Adreno 330, respectively.
SOFTWARE
The software version of this phone is a pretty good one. This device comes with 4.2.2 Jelly Bean and in case you want to upgrade it to other versions, you probably will be able to do it to official versions in time, or do it to unofficial versions right now, but that's not something I can advise as it is known to void warranty and bring certain side-effects that you can do without.
FEATURES
The Asus PadFone Infinity 2 is a device that has a bit of everything. The sensors of this device include: an Accelerometer, a Gyro, a Proximity sensor and a Compass. The messaging is done via the standard SMS ( Threaded View ), MMS, E-Mail, Push Mail and IM and the device also has Java through MIDP emulation. It seems they chose to go with HTML5 for the browser and also added an FM Radio for those who like to use it. The GPS of this device has full-support for A-GPS and GLONASS alike. This phone is available in the following colors: Titanium Black and Platinum White ( personally I believe the black one looks better, but that's just my opinion ).
Here's a brief list of what this phone can actually do:
SNS integration
Active noise cancellation with dedicated mic
TV-out (via MHL A/V link)
ASUS WebStorage (50 GB storage)
MP3/WAV/eAAC+ player
MP4/H.264/H.263 player
Organizer
Document viewer
Photo viewer/editor
Voice memo/dial
Predictive text input (Swype)
This concludes our little review / preview / whatever-you-want-to-call-it about the Asus PadFone Infinity 2. Hope you like the device as much as I do and that the article has offered you a bit of useful information here and there.