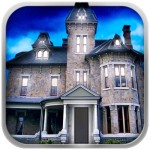 Today we'll be taking a look at yet another representative of the Hidden Object genre. Now I am not exactly sure whether or not this game is truly a Hidden Object one, as the producers of this game seem to insist that it is part of the Adventure genre. From personal experience I can say that those two genres often intertwine in the most unexpected of ways. Basically, it is the same thing: you play for a few hours and no matter what you do, you can't die. That pretty much sums it up for all the average people that do not really know the difference between the two.
Judging the reception this game received, I'd say it's pretty good. Sure, not all people were satisfied, but as with every product out there, there will always be a few individuals that have something bad to say about said object ( which can be anything ). Even so, the good ones said that this game is just perfect: difficult enough as to keep you going, but not make you want to give up and having a really good soundtrack that won't irritate you at every step of the way.
FEATURES:
This game has a classic and intuitive point and click ( or point and tap, if you will ) gameplay
The game is fun, amazing and loaded with clever puzzles
There are many different environments in this game for you to discover and explore
The game has an intuitive and original, or unique if you will, story line
This game also has a superb level and puzzle design – overall, a great game design
The graphics of this game are built for high-resolutions
The game has multiple languages for you to choose from and even an Auto-Save feature, among many others
The updates of the game also add certain game modes and new features – best of all, they are free of charge.
DESCRIPTION:
In this game you are to discover and solver the surprising secret behind the mysterious crimson manor. This implies exploring the old mansion and its surroundings, solving all manners of puzzles and discovering the many many intriguing secrets.
The plot of the game revolves around certain strange weather events which are happening around the town lately. People believe it is because of an eccentric scientist known as Mr. Strange, an old man performing peculiar experiments in his hill manor. This person decides to invite you, the best reporter in town, in order to make public his latest discovery, which he describes as: "Something so wonderful that will change forever the way we see the world and the fate of humanity". Upon your arrival to the mansion you cannot find anyone, so you decide it is time to investigate.
You can get this interesting little game from Amazon.