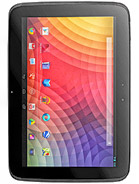 Today we'll be taking a look at the Samsung Google Nexus 10. This is one of the better tablets you can find around. However, keep in mind one thing: as with the Nexus 7, this is a tablet in the full sense of the word. It has no support for GSM networks and it is not a GSM device. In conclusion: it has no SIM slot. It can't use either of the two: be it a SIM card for conversations or simply a SIM card which only has internet traffic on it.
The Samsung Google Nexus 10 is a pretty good tablet, and if it moves at least as good as the Nexus 7 ( all benchmarks so far seem to agree that it exceeds the Nexus 7 and it out-performs it ), it should be more than good enough. Now the tablet market in my country isn't very advanced. You can scarcely find an ASUS, Samsung or some other "good" tablet in any of the shops around. You will always find a lot of local manufacturer products, but not the good kind you know of. I have tried most of them and so far the only ones that seemed to "lag" as little as possible were the iPads and the Nexus 7. While the iPads did tend to freeze for a few seconds once in a while, not once did the Nexus 7 lag when I used it. If this device actually manages to outperform it, I think it should be more than good enough.
Also, another enticing thing about this tablet is its price. The Samsung Google Nexus 10 is priced really well, being quite affordable for most pockets. While the going price is around 310 euros, most shops will up the bar and increase the price. But you can expect to find it for around 400 euros, which is still a pretty acceptable price for it.
SUMMARY
As I said I would do a while ago, I would start off all my reviews with a brief summary of the device, in case anyone wants to know about the device without actually bothering to read the advanced details. If you are interested in knowing a few details about it, you might as well skip past this part as I won't be posting any important details here.
The Samsung Google Nexus 10 is a pretty powerful tablet, but not the most perfect of all. Also, while its aspect may not strike the fancy of any and all individuals, its potency and capability will most surely attract attention. This device has its ups and downs, and while in name some of its features may seem weak, the benchmarking tests prove that it is at the very least as good as, if not better, than the Nexus 7.
Most of the drawbacks of this tablet are tied to the fact that it has no SIM card support. Therefore, you can pretty much cut a whole bunch of things of the list from the very start. However, even with those things missing, the device still has a lot of features that make it so that you don't even feel the absence of a SIM card. In other words, certain features overcompensate for the fact that this tablet is lacking certain other features. In the end, this ends up being a fair trade, making this for quite a decent tablet, especially for such a low price.
GENERAL
As I already said, this device has no SIM slot, so any talk about networks is completely out of the question. The Samsung Google Nexus 10 was announced somewhere in October 2012 and was released in November 2012, it currently being available for purchase in most countries worldwide.
BODY
The Samsung Google Nexus 10 looks pretty darn awesome, but I have only one problem with its aspect. The plastic edges around the screen are extremely wide on this tablet. It may be a 10.1 inch tablet, but with its wide edges it's so much bigger than that. Plus, with the corners being rounded up quite a lot, the human eye has the bad habbit of trying you into thinking it is a lot bigger than it already is. Just so, here are the exact specifications on how big it is: 263.8 x 177.8 x 8.9 mm in size, or 10.39 x 7.0 x 0.35 in, if you prefer it by this system. Also, the weight of the device is around 603 g, or around 1.33 lb if you are fond of this system.
DISPLAY
The screen of this device is a pretty fine one. Far from the best, since we now have screens that can fit full HD resolutions into 5 inches and come with 400+ ppi, but it still exceeds some of the many screens you can find around. The Samsung Google Nexus 10 has a Super IPS TFT capacitive touchscreen with around 16 million colors. Judging from the rest of the data about the screen of this device, I'd say its technology is extremely good.
The screen size, as the name already suggests, is 10.1 inches. As opposed to some screens, this tablet houses an extremely large resolution: 2560 x 1600 pixels. Also, while most people claim that the best possible screen has around 300 ppi, as that is the maximum amount supported by the human eye, that means that this tablet should fit most people. While it may not have 300 ppi, it does have 299, which is pretty much the same thing. At that level, it all looks the same. A small difference of 1 pixel per inch isn't even noted by the eye of most people.
This tablet has Multitouch on it, however, I don't think it's the advanced sorts that Sony keeps putting into their devices ( most of them, anyway ) – the kind that can support more than 2 simultaneous fingers. Now personally I could never find a use for that particular multitouch method, but some may find it useful. Also, this tablet has a pretty efficient screen protection method as well. It has Corning Gorilla Glass. While the Corning Gorilla Glass 2 would have been superior in strength, it would have also increased the price of the tablet by quite a bit.
SOUND
This device doesn't really have a whole lot of features to consider as far as sound is concerned. Of course, it being a tablet with no support for GSM networks whatsoever, it is also lacking Alert Types. Sure, some 7.0 tablets may have them, but in the end what normal person uses such a wide device as a phone? Perhaps the only sound enhancement this device has is related to its hardware, as it has a great pair of stereo speakers instead of just a default stock-built Loudspeaker. Also, it has a standard 3.5 mm jack that all Android devices seem to have.
MEMORY
The memory of this device is really good, but it has a small drawback. While the tablet does come in two versions: a 16 GB one and a 32 GB one ( most likely you will find it more affordable to purchase the 16 GB one ), some people were disappointed to see that it doesn't have a Micro SD card. I, for one, am pretty glad that it lacks such component. Sure, you may not have that much free space to install all that you like, but it helps in teaching you to be responsible with your storage space. Also, the RAM of the device is quite exquisite. This tablet has 2 GB of RAM. That is really good since this is the current maximum of RAM available.
DATA CONNECTION
The Samsung Google Nexus 10, as I'm sure I've already said, is a tablet with no support for GSM networking. Therefore, this tablet has no GPRS, no EDGE, and no Speed per say. The WLAN of this device is Wi-Fi 802.11 a/b/g/n with Dual-Band and Wi-Fi Direct. This tablet also has Bluetooth v3.0 with A2DP on it. The USB port of the Samsung Google Nexus 10 is a standard USB v2.0 one. I am told this device also has a Mini-HDMI port, but that has yet to be confirmed.
Also, this is a device with NFC. And not any kind of NFC, this is a Dual-Sided NFC. In case you're wondering what this NFC is, it is a sort of extremely fast infrared connection. The devices have to be less than 5 cm apart and the speed of data transfer is almost instant. Here is a more official definition of how it functions:
Near field communication (NFC) is a set of standards for smartphones and similar devices to establish radio communication with each other by touching them together or bringing them into close proximity, usually no more than a few centimetres. Present and anticipated applications include contactless transactions, data exchange, and simplified setup of more complex communications such as Wi-Fi. Communication is also possible between an NFC device and an unpowered NFC chip, called a "tag".

NFC standards cover communications protocols and data exchange formats, and are based on existing radio-frequency identification (RFID) standards including ISO/IEC 14443 and FeliCa. The standards include ISO/IEC 18092 and those defined by the NFC Forum, which was founded in 2004 by Nokia, Philips and Sony, and now has more than 160 members. The Forum also promotes NFC and certifies device compliance.
CAMERA
This tablet, as opposed to some other tablets, also has a Camera. And not only one, as it would seem. Its main camera ( the one on the back ) is a 5 MP camera that can photograph in resolutions of around 2592 x 1936 pixels and record in 1080p full HD at around 30 frames per second ( which frankly is quite impressive, as 5 MP cameras are rarely able to record in even 720p HD ). The features of this main camera are: autofocus, LED flash, geo-tagging, touch focus and face detection. Also, the Samsung Google Nexus 10 has a secondary camer as well. This secondary camera is a 1.9 MP one, with no other features of its own. However, the mere fact that this is a tablet with two camers is impressive in itself.
BATTERY LIFE
The battery of this device is a fairly powerful one. I am somewhat disappointed to see that they did not specify how long this battery can sustain the life of the device. However, it being a Standard Li-Ion 9000 mAh battery, one can only assume that it will hold a pretty long life for the device.
HARDWARE
The hardware configuration of this device may not seem so great in name, but I have seen it in action and it is more than powerful enough. In certain situations, it can even be compared to the Tegra 3 configuration. Also, before starting to judge, keep in mind the fact that this hardware is also somewhat boosted by the software of the device. The components are as following: an Exynos 5250 chipset, a Dual-Core 1.7 GHz Cortex-A15 processor and a Mali-T604 GPU.
SOFTWARE
The software of this device is the best at the current time ( the latest version, if you will ). As we have grown to know them, the Nexus devices are the ones to push the boundaries of technology, or rather, of the Android OS. The Samsung Google Nexus 10 was the first device to come out with Android OS v4.2 Jelly Bean. That being said, it has the latest version of Android, and with the relatively small price it is sold for, you'd be a fool not to want it.
FEATURES
This tablet is packed with a whole bunch of features. The sensors of this device are: Accelerometer, Gyroscope, Proximity and Compass. The messaging on the Samsung Google Nexus 10 is done via: E-Mail, Push E-Mail, IM and RSS. Also, the browser of said tablet uses HTML5 and has no apparent support for Adobe Flash. While at first glance that may be a problem, keep in mind that all Android OS v4.x equipped devices have pre-installed support for Adobe Flash, they just don't mention it. This tablet has no radio, however, that may not be the biggest of problems as you can always get an app for that. The GPS of this device has no support for A-GPS, but it does have GLONASS. Also, the Samsung Google Nexus 10 has no Java ( troublesome for a few people, but manageable in the end ).The only available color for this device is Black, but it looks awesome in it.
Here is a brief list of what this tablet is capable of:
Google Wallet
SNS integration
MP4/H.264/DivX/WMV player
MP3/WAV/eAAC+/WMA/Flac player
Organizer
Image/video editor
Document viewer
Google Search, Maps, Gmail, YouTube, Calendar, Google Talk, Picasa integration
Voice memo
Predictive text input (Swype)
This concludes our little review of the Samsung Google Nexus 10.. Thank you for reading this review. I hope it has been as helpful as possible. If you feel that anything is lacking from this review feel free to leave your suggestions in the comment section below for things which should be added and I will be sure to take them into consideration when writing my future projects. In the meantime, I sincerely hope you had as much fun reading my little review as I had writing it.