This is going to be an article split into two parts.
The first part of the article will include this phone, the Motorola RAZR.
Now usually I don't have many nice things to say about Motorola phones, but this one makes me reconsider my entire philosophy about my preference in phones.
This phone is not only a really good one, but it can also save your life. Literally speaking, it's bulletproof. It's built out of laser-cut Kevlar and stainless steel.
Processor : 1.2 GHz dual-core Cortex-A9 CPU, PowerVR SGX540 GPU, TI OMAP 4430 chipset
RAM : 1 GB
Android OS : 2.3.5 Gingerbread
Camera : 8 MP
Display : 540 x 960 pixels, 4.3 inches (~256 ppi pixel density)
This phone was announced in October 2011 and is expected to be released somewhere around November, the same year. No further information about its release date.
On the display notion, this phone has a Super AMOLED capacitive touchscreen with 16 million colors. The screen itself is 4.3 inches big and has a screen resolution of 540 x 960 pixels. The pixel density of the screen is approximately 256 ppi. This means that this phone has probably the best type of screen out there. It also has a Gorilla Glass Display which makes it extra-durable.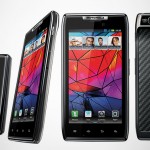 On the memory side, this phone has a pretty big internal storage space. We're looking at 16 GB storage space, that can be upgraded via the microSD card. So it has a maximum of 16 + 32 GB. That's quite a lot for any mobile device, in my opinion. On the RAM part, this smartphone has 1 GB of RAM. That allows it to multitaks unhindered by anything short of the battery dying out.
On the camera part, this phone has a really awesome camera. It's an 8 MP camera that can photograph at resolutions as high as 3264 x 2448 pixels. The many features of the camera include : autofocus, LED flash, touch-focus, geo-tagging, face detection and image stabilization. The video recorder is also awesome, capable of recording at 1080p with a steady 30 fps, and at 480p with 120fps. That is a pretty potent main camera. This phone also has a secondary camera. That one isn't all that strong, since it is only a 1.3 MP one.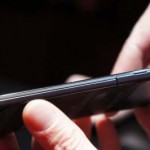 On the hardware notion, this phone has a 1.2 GHz dual-core Cortex-A9 CPU. If the sheer awesomeness of that processor isn't enough to satisfy your greedy need for power, the GPU is here to solve the problem. It has a PowerVR SGX540 GPU. Since I managed to stir up your appetite for power, why not throw in this  TI OMAP 4430 chipset as a desert? All things considered, this phone is a regular powerhouse. And a sturdy one too.
On the OS part, this phone has Android 2.3.5 installed on it. I've overly stressed the importance of upgrading the firmware as long as an upgrade exists enough in my previous articles. If you are interested in reading more about that, you're invited to read more of the articles present on this site :).
This concludes our preview of this marvelous Android Phone. You can get it from Amazon.