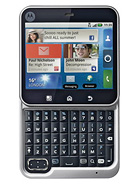 Today we shall be looking at the Motorola FlipOut. This is a pretty good Android Device although it can't really be classified as one of the strong ones or even the mediocre ones if you choose to compare it by today's standards. But making the mistake of comparing the Motorola FlipOut to the newer phones is pretty foolish since the phone made quite a sensation when it first hit the market and was considered quite powerful at the time. Comparing older devices with the newer ones is like taking an old record ( the vinyl ones ) and putting it next to a Blu-Ray disc and saying : well the Blu-Ray is astonishingly better than the vinyl is. Well, needless to say that thinking that way is more than foolish. Only an uneducated person can make that mistake. But coming back to the matter at hand. What bothers me quite a lot about the Motorola FlipOut is the fact that it has that "flipping out" part. From personal experience I know that given time and considering a good deal of usage that part tends to break down and you end up with two smartphones, neither of them in working order, however. 
GENERAL
The networks supported and used by the Motorola FlipOut are as following : 2G Networks : GSM 850 / 900 / 1800 / 1900 and 3G Networks : HDPA 900 / 2100 and HSDPA 850 / 1900. This phone was announced in June 2010 and was released the same month. You gotta love the fact that it came out the same month as it was announced.
BODY
Now let us take a look at the body of the Motorola FlipOut. The dimensions of this device are as follows : 67 x 67 x 17 mm. It's pretty much a perfect square which becomes a phone. The weight of the Motorola FlipOut is around 120 grams, quite light this phone. However, it's pretty small too. I've had the distinct pleasure of working with it personally and can honestly say that it easily fits into my palm when it's fully extended. But then again, I've been called a giant a few times before. I don't think it's necessary to mention but this phone also has QWERTY ( as you can tell from that picture I've provided ).
DISPLAY
The type of screen that the Motorola FlipOut has is a TFT capacitive touchscreen with around 256 thousand colors. That's pretty good considering that the screen is only 2.8 inches big, which wouldn't really look good if it was clear as hell. The resolution reached by this Android Phone is around 320 x 240 pixels and the pixel density of this device is around 143 ppi. The Motorola FlipOut also has Multitouch, being an Android Device and all. Also, if you want an UI or something for your phone, the Motorola FlipOut has MOTOBLUR UI v1.5 with Live Widgets on it as well.
SOUND
On the sound part the Motorola FlipOut is pretty basic. It has no sound enhancement methods whatsoever but at the time this phone came out they were very rare. God, I can't believe that 2010 was two years ago. How can time actually pass that fast ? I for one am still having problems grasping the fact that the 90s were more than 10 years ago. Things used to be so much simpler back then. But we got sidetracked again. Back to the Motorola FlipOut. The alert types are : Vibration and MP3 ringtones. The Motorola FlipOut also has a Loudspeaker and a 3.5 mm jack.
MEMORY
Let us now take a look at the memory of the Motorola FlipOut. The internal storage space of the Motorola FlipOut is as follows : 512 MB of ROM memory which only the system can use, 150 MB of internal storage space and 512 MB of RAM ( which frankly was quite a lot in 2010 ). If the internal storage space isn't enough for you threat not since the Motorola FlipOut has an included 2 GB MicroSD card and if you require more you are always welcome to purchase another. After all, anything up to 32 GB will do.
DATA CONNECTION
Let us now take a look at the data connective capabilities of this device. The Motorola FlipOut has GPRS Class 12 (4+1/3+2/2+3/1+4 slots) at around 32 ~ 48 KB/s and EDGE Class 12. The Motorola FlipOut also has a speed of HSDPA at around 7.2 MB/s and HSUPA at around 2 MB/s. The WLAN of this phone is a Wi-Fi 802.11 b/g/n. The Motorola FlipOut also has Bluetooth v2.1 with A2DP. Also, the USB connection between this phone and the PC is done via its MicroUSB v2.0 port.
CAMERA
The main camera of the Motorola FlipOut is not that powerful, but it will have to do. After all, a device this small can't really pack that much power in one place. The main camera is a 3.15 MP snapper with a resolution of the captured images as big as 2048 x 1536 pixels. The only feature of this camera is : geo-tagging. The main camera of the Motorola FlipOut can record video at a resolution of 352 x 288 with a steady 26 to 30 frames per second. Unfortunately, the Motorola FlipOut doesn't have a secondary camera. But I've mentioned before that the size of the device is an issue.
BATTERY LIFE
The battery of the Motorola FlipOut is a Standard Li-Ion 1130 mAh battery capable of 365 hours of functioning in stand-by with 2G and 380 hours in 3G mode. The talk time is round 6 hours in 2G mode and 4 hours and 30 minutes in 3G mode.
HARDWARE
The Motorola FlipOut is quite complete on this part, being a phone that has all of the necessary components : CPU, GPU and ChipSet. The chipset or motherboard of this device is a TI OMAP 3410 chipset. The processor is a Single-Core 600 MHz Cortex-A8, and before commenting on the processor keep in mind that Dual-Core Technology for phones was still in development in 2010. The GPU of the Motorola FlipOut is a PowerVR SGX530. The PowerVR series is still releasing good products. Take a look at the iPad 3, it has a PowerVR with Quad-Core graphics ( too bad others have Tegra 3 and the Tegra 3 has 12 cores – don't take my word of it and research for yourself : you'll be amazed ).
SOFTWARE
Unfortunately Android wasn't so advanced when this device came out, so the Android OS version on the Motorola FlipOut is only Android OS v2.1. However, Android OS v2.1 isn't altogether that bad. It is a bit slower and lacks the effects, but it keeps the battery full at least. However, nothing is comparable to Ice Cream Sandwich for phones. I can honestly say, hands down, it is the best OS released thus far from Android.
FEATURES
The sensors of this device are as follows : Accelerometer, Proximity and Compass. The messaging on the Motorola FlipOut is done via : SMS, AMS, MMS, E-Mail, Push Mail and even IM. The browser of this device uses WAP 2.0 / xHTML and HTML. The Motorola FlipOut also has Stereo FM radio with RDS. The Motorola FlipOut also has GPS with A-GPS support and Java via Java MIDP emulation. The colors that this device can be bough are : white, fairway green, poppy red, raspberry crush, brilliant blue, licorice and saffron.
Here is a short list of the things that the Motorola FlipOut can do :
Google Maps with Street View
Social networking integration with live updates
Facebook, MySpace, Twitter apps
MP3/eAAC+/WAV player
MP4/WMV/H.264/H.263/XviD player
Organizer
Document viewer (Word, Excel, PowerPoint)
Voice memo/dial
Predictive text input
Well this concludes our little review / preview of the Motorola FlipOut. I hope you had as much fun reading it as I had writing it. If you feel that anything is missing from this article feel free to leave your suggestion for things which should be added or other devices to be reviewed and I shall be sure to take them into consideration when writing my future projects.
If for some reason this review has convinced you to purchase this device, know that the estimated price for the phone is around 140 euros. However, there are pretty good deals on Amazon for this phone. You can check them out : HERE.