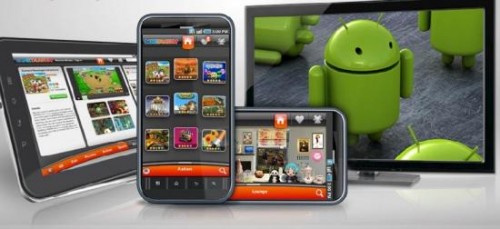 Game distributor Exent has announced that it's bringing its on-demand gaming service to Android. This means that over 100 new games will be available to Android for a flat monthly fee, and you can choose to play whichever you want once you pay for the subscription.
Exent has big plans for its gaming service and it's looking to expand both the number of games later, but also the platforms it's coming to, like tablets and TV's.
"Exent's GameTanium™ OnDemand will be enhanced and become the first-of-its-kind integrated gaming service that enables users to start a game on one device and continue it on another, delivering seamless play across multiple platforms. Gamers will be able to effortlessly switch between their phone, PC, tablet and TV while their games, scores and levels are instantly saved, transferred and carried to the next device. The gamer's community features including user profiles, customized avatars and prize points will also cross over to the other screens."
If you're a game developer and want to make your game available through Exent's on-demand service, go to Exent's website to apply.