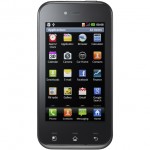 So far the Optimus series hasn't failed to impress and I dare say the good folks at LG have released some really good products.
This time we're looking at LG Optimus Sol. Not the prettiest of the series, but hopefully the performance will make up for that.
Processor : 1 GHz processor, Qualcomm MSM8255 chipset
RAM : 512 MB RAM
Android OS : 2.3 Gingerbread
Camera : 5 mp
Display : 480 x 800 pixels, 3.8 inches (~246 ppi pixel density)
This phone doesn't fail to impress on the hardware part either. Just a gander at those specs is enough to make you want to own that phone.
The display is an Ultra AMOLED capacitive touchscreen with 16 million colors. Not sure what to say about the Ultra AMOLED because I have never actually encountered one before. I've only dealt with normal AMOLEDs and Super AMOLEDs on occasions. If it's better than the normal AMOLED than it is clearly aces in my books. The phone resolution is 480 x 800 pixels and the screen is 3.8 inches big. The pixel density of the screen is approximately 246 ppi.
Moving on to the memory part, we have 2 GB of space. Out of those 2 GB,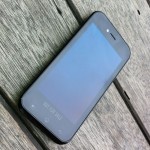 only 150 MB are user available. That kind of sucks but then again, if you need more, use the microSD card. It can use microSD cards of up to 32 GB. The phone has 512 MB of RAM. That implies that the phone can do quite a bit of multitasking and run smoothly while doing it.
The camera is a 5 MP camera capable of photographing at resolutions as high as 2592 х 1944 pixels. Some of the features of the camera are : autofocus and geo-tagging. There is also a secondary camera present on this phone, but that one is a VGA camera. The video recorder is probably the biggest disappointment as it can only record in VGA and at 24 fps.
On to the hardware part, we have a 1 GHz processor working hand in hand with a Qualcomm MSM8255 chipset. No GPU though, that means that it
probably can't do much in video stressing situations, not unless the processors strength is distributed in order to act as a GPU as well.
The Android OS version is 2.3. I've said all too many times what I think about new phones coming out with 2.3 and I'd rather not repeat myself, so if you're that curious, go check out the other articles as well :).
This concludes our short preview of the LG Optimus Sol.