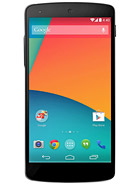 Today I'll be showing you the LG Nexus 5, one of the best ( in my opinion THE best smartphone you could possibly get ). In due time, I will even tell you why I consider this to be the best smartphone currently out there, but in the meantime for you people that have never heard of the Nexus 5 or even the Nexus series, some clarification is in order.
Whenever a new version of Android usually comes out, it is first brought out by a Nexus device. They are gadgets built under the close and watchful eye of Google, made specifically to b as good as good can be and to be able to profit best from the Android OS. On absolutely no smartphone on the market will Android run better than on a Nexus – this is a proven fact. The Nexus phones can be acquired from almost anywhere since Google is the provider ( some countries don't have support for the Google store, but there are other means of acquiring them for close to the same price ).
SUMMARY
This particular phone is one of the strongest smartphone you could get, having nearly the same hardware as the top-liners in the Android phone market ( except this one has Android 4.4 KitKat – something the others lack ). To top things off and seal the deal, the LG Nexus 5 also has the best possible price for this kind of configuration: 350 dollars for the 16 GB version and 400 dollars for the 32 GB version. While I am highly excited by this phone and have been waiting for it for quite some time, I can't ignore the fact that it does have a couple of drawbacks ( while small in number, they must be taken into consideration for increased fairness ). The main drawback, for all the storage fanatics out there, is the fact that the LG Nexus 5 lacks a Card slot, so you'll have to settle with the 16 or 32 GB given at the beginning for physical storage ( I say the word "physical" as the phone also has Cloud storage on it as well ). As for the rest of the features, you'll see them when we get to them. Rest assured, for the amount of money this phone is demanding you will find NO better value.
GENERAL
There are minor differences in specific areas as far as connectivity is concerned. While all versions can support standard 2G, 3G and 4G networks on the phone, only the North America version can use those not-so-standard CDMA networks. The type of SIM used in the LG Nexus 5 is of Micro-SIM format. This phone is currently available for purchase, having been released in November and announced in October.
BODY
The LG Nexus 5 is a pretty standard sized phone, especially with all these larger phones flooding the market. Used to be that 5.0 ( or close to that ) inch phones were called large, but nowadays it seems to be the standard type. The specific size of this device is as follows: 137.9 x 69.2 x 8.6 mm ( or 5.43 x 2.72 x 0.34 in, if you prefer this measuring system ) and it weighs circa 130 g ( or 4.59 oz ).
DISPLAY
The screen of the LG Nexus 5 is a very unique one. This phone is equipped with a True HD IPS Plus 16 million color capacitive screen of 4.95 inches in size. This screen uses a huge resolution of 1080 x 1920 pixels and has an enormous pixel density of circa 445 pixels per inch ( and considering 300 or more looks perfect, you can imagine how fluid and great things look on the screen of the LG Nexus 5 ). This phenomenal display also has a great method of screen protection: a sheet of Corning Gorilla Glass 3 covering the screen. With all things considered, you've got one of the best screens on this device that can also survive the occasional fall or encounter with keys in the same pocket.
SOUND
Audio isn't the best part of the LG Nexus 5. I'm not saying that it's bad, but it doesn't have any sound enhancements on it either – no software-based ones or hardware-based ones.
MEMORY
Memory-wise, you already know ( if you've read everything carefully ) half of what there is to be said here – meaning: 16 or 32 GB of storage and no support for memory cards due to the lack of a card slot. The RAM of the LG Nexus 5 is pretty good, however, the phone having 2 GB of it. Sure, other phones have 3 GB, but what could possibly demand that you have more than 2 GB of RAM on a phone ( heck there are people out there that don't have 2 GB of RAM on a computer ).
DATA CONNECTION
Since the LG Nexus 5 uses standard networks ( most of them, anyway ), it's to be expected that it has both GPRS and EDGE on it, and it is also equipped with NFC. The internet speed of this phone is great, and it also has highly fast LTE speeds as well. The Wi-Fi of the Nexus 5 is 802.11 a/b/g/n/ac with Dual-Band and Wi-Fi hotspot support. The USB port of this device is Micro-USB v2.0 with SlimPort ( which is a somewhat different form of MHL or HDMI – a cable which allows you to put the phone's image on HD sized screens ).
CAMERA
The LG Nexus 5 has some interesting cameras: a secondary frontal camera of 1.3 MP of power and a primary 8 MP camera on the back of the phone that can record video in 1080p full HD at 30 frames per second. The many features of this camera include: autofocus, optimacal image stabilization, LED flash, geo-tagging, touch focus, face detection and photo sphere.
BATTERY LIFE
I am not particularly fond of the type of battery found on the LG Nexus 5. This phone uses a non-remove-able Li-Po 2300 mAh battery that can allegedly sustain the phone for up to 300 hours of stand-by in 3G and up to 17 hours of talk-time in 3G modes. As far as time and life-span goes, it's pretty okay, but I do have a deep hatred for built-in batteries that cannot be removed.
HARDWARE
The hardware on the LG Nexus 5 is incredible. This phone s equipped with some of the strongest components on the market right now: a Qualcomm MSM8974 Snapdragon 800 chipset, an Adreno 330 GPU and a Quad-Core 2.3 GHz Krait 400 CPU. Put all of those together and you get a smartphone capable of running pretty much anything that will be available in the next couple of years.
SOFTWARE
The operating system on the LG Nexus 5 is newest out there, as I've already said this being a Nexus and all, it has Android OS v4.4 KitKat. I will probably do an article soon on what the Android v4.4 KitKat offers, but for the moment just take my word for it that it's a GREAT version providing all the good parts of the previous ones, without any of the drawbacks and with tons of new features as well.
FEATURES
The LG Nexus 5 is loaded with all sorts of features. This phone has a lot of sensors ( Accelerometer, Gyro, Proximity, Compass and Barometer ), it has a GPS that has built-in support for A-GPS and GLONASS alike, the phone supports Java as well and its browser uses HTML5. What it lacks, however, is radio, so people who liked listening to radio on the phone will just have to get an app or make do with the ONLINE radio ( which requires an active internet connection ). The messaging on this device is done via: SMS ( with Threaded View ), MMS, E-Mail, Push Mail, IM and RSS. This phone is also available in two colors: Black and White ( I sort of prefer Black, but White is also a new color for the Nexus phones ).
Below I'll provide you with a brief list of what this phone is capable of:
Wireless charging
SNS integration
Active noise cancellation with dedicated mic
MP4/H.264/H.263 player
MP3/WAV/eAAC+/AC3 player
Organizer
Image/video editor
Document editor
Google Search, Maps, Gmail, YouTube, Calendar, Google Talk, Picasa
Voice memo/dial/commands
Predictive text input
This concludes our tiny little review of the LG Nexus 5. I tried touching most important parts here and talking about everything as briefly as I could, without going into too many technical or boring details. I do hope it has proven somewhat enlightening to you all and that at the very least it offered you a bit of extra info about the device.