Huawei isn't very well known where I'm from, but upon starting a minor search on the wonderful Google, I have learned quite a bit in quite a short amount of time. Apparently they aren't what they got to be considered here. Their products are quite marvelous, to say the least.
Enough idle chit chat, let's take a closer look at what we are dealing with here.
Processor : 1.4 GHz processor
RAM : 512 MB RAM
Android OS : 2.3.5 Gingerbread
Camera : 8 mp
Display : 480 x 854 pixels, 4.0 inches (~245 ppi pixel density)
Now moving on the more advanced technicalities…
The phone has been announced in September and we have no hard evidence of its true, official release date. No hard data about its sizes either. All we know for sure is that it is 10.9 mm thick and weighs about 140 g.
No hard data about the display either. All we know for sure is that it is going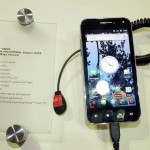 to be a capacitive touchscreen with 16 million colors. The resolution will be about 480 x 854 pixels. The screen in itself is 4.0 inches large and has a pixel density of approximately 245 ppi.
Moving on to the memory, it has a storage of about 4 GB and 512 MB of RAM. The storage space isn't actually a problem since it can be upgraded via the memory card. It uses microSD cards of up to 32 GB, but why you'd need that much space is beyond me…
The camera is quite the powerful one. Weighing in at 8 mp, the camera steps into the ring with autofocus and LED flash. What's this ? Apparently the camera also has : geo-tagging, face detection and HDR. No news about how good it can record video though. Also, there is a secondary camera of 2 mp.
No solid data about the inner components either. Not the most talkative, this phone, ain't he? C'est la vie… All we know for sure is that the processor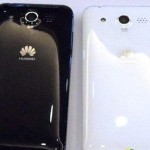 is a single core 1.4 GHz processor. Now that in itself is quite impressive, but not enough to stand out of an ever-growing crowd.
The Android OS version is 2.3.5. Now that is THE most important advantage of this phone, in my opinion. Android 2.3.5 is just a stepping stone away from Android 2.4. Not that different from 2.4 either.
So if you can't wait for the Ice Cream Sandwich, buying this phone is a good alternative since it isn't that different and not a bad phone in itself.