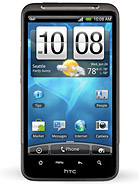 Today we shall be looking at the HTC Inspire 4G which I am told was made with the sole purpose of being an AT&T phone. HTC has created quite a reputation of releasing high quality and advanced and reliable Android phones. The HTC Inspire 4G is one of the phones which actually helped in making HTC the awe inspiring giant that it is today. It may not be the best of its time, but it served its purpose. If anything, if you actually can't notice how advanced and positively awesome this phone is you could always just regard it as a stepping stone meant to boost the ascension of HTC. However, it would be foolish to judge this phone only as that. It's more than decent, even by today's standards, and that's saying something considering how volatile the phone market is. If you are to consider how many changes and radical breakthroughs can be made in such a short time in the phone market, you'd notice that this phone was a masterpiece of its time. It was strong then and it isn't half bad now either. Plus, few people consider the true strength of an Android phone. Most people just purchase one to brag about all of the apps or a short list of capabilities of the phone, but never truly know what the phone is capable of doing.
Well, without any more flashy intros or anything else, let us begin this little review of the HTC Inspire 4G.
GENERAL
The networks in which this device can run are as following : GSM 850 / 900 / 1800 / 1900 as 2G networks and HSDPA 850 / 1900 as 3G networks. The phone was announced at the beginning of 2011, in January, and it came out a month later in February 2011.
BODY
The dimensions of the HTC Inspire 4G are as following : 122.9 x 68.1 x 11.7 mm. This phone weighs around 163.9 grams. I can't say for sure whether or not it has touch sensitive controls. The picture would surely indicate that it has but I have no solid data to confirm it. We can only assume that it has touch sensitive controls and leave it at that.
DISPLAY
The type of screen on this device is an S-LCD capacitive touchscreen with around 16 million colors. The size of the screen per say is around 4.3 inches. This screen can reach a resolution of around 480 x 800 pixels. The display of the HTC Inspire 4G has a pixel density of around 217 ppi. The HTC Inspire 4G also has Multitouch, but not the advanced kind of multitouch which can support more than 2 fingers simultaneously. However, I don't think the advanced one was available at the time that this phone came out. I think it was still in development at the time. The HTC Inspire 4G also has screen protection, and the good one : Corning Gorilla Glass display. And before asking, the HTC Inspire 4G also has HTC Sense UI installed on it.
SOUND
The HTC Inspire 4G isn't so "default" on the sound part as the other devices. This device also has a way of sound enhancement : Dolby Mobile and SRS sound enhancement, to be more precise. The HTC Inspire 4G is normal on all the other parts as far as sound is concerned, however. The Alert Types of this device are : Vibration, MP3 and WAV ringtones. The HTC Inspire 4G also has a Loudspeaker and a 3.5 mm jack.
MEMORY
The HTC Inspire 4G has around 4 GB of internal storage space. If that isn't enough to satiate your hunger for room know that upon purchasing this phone it comes with an included 8 GB MicroSD card. If even that isn't enough for you, then you can purchase whatever MicroSD card you wish as long as it doesn't exceed 32 GB. The HTC Inspire 4G also has a hefty amount of RAM : 768 MB. It may not be 1 GB, but it sure works almost as well. Trust me when I say it's capable of pulling its own weight, so to speak.
DATA CONNECTION
The HTC Inspire 4G has GPRS and EDGE although I have no idea what Class of GPRS or EDGE. Could be that it just has them both, but not to the degree of expecting high performance from them. The speeds reached by the HTC Inspire 4G are as follows : HSDPA at around 14.4 MB/s and HSUPA at around 5.76 MB/s. The WLAN of the HTC Inspire 4G is a Wi-Fi 802.11 b/g/n with DLNA and Wi-Fi Hotspot ( although certain charges may apply if you use the hotspot option of this device ). The Bluetooth of the HTC Inspire 4G is a Bluetooth v2.1 with A2DP and EDR. If you want to connect this device to your PC via USB know that it is possible since the HTC Inspire 4G has a MicroUSB v2.0 port.
CAMERA
The main camera of this device is an 8 MP snapper capable of photographing at around 3264 x 2448 pixels. The features of the main camera include and are limited to : autofocus, dual-LED flash, geo-tagging and face detection. The camera of the HTC Inspire 4G is capable of recording in 720 HD but at whoever knows how many frames per second. The HTC Inspire 4G doesn't have a secondary camera, unfortunately.
BATTERY LIFE
The battery of the HTC Inspire 4G is a standard Li-Ion 1230 mAh battery which can work at around 372 hours of stand-by time and up to 6 hours of talk time.
HARDWARE
The HTC Inspire 4G has a complete set when it comes to hardware. I'm saying that this device has all of the required pieces : processor, chipset and GPU. The processor is a 1 GHz Scorpion processor which is followed by a Qualcomm MSM8255 Snapdragon chipset with a decent Adreno 205 GPU. That's a normal and modest configuration for a phone if you are to compare with today's standards. Compare it with the time that this phone came out and you'd have a totally different opinion.
SOFTWARE
The Android OS that this phone came out with was Android OS v2.2 Froyo. However, this phone is capable of running 2.3 Gingerbread ( perhaps even 4.0 Ice Cream Sandwich, although I don't encourage you to try ) and can even be updated to that version.
FEATURES
The sensors of the HTC Inspire 4G are as follows : accelerometer, proximity and compass. The messaging on the HTC Inspire 4G is done via : SMS ( with threaded view ), MMS, E-Mail, Push Mail and even IM. The browser of the HTC Inspire 4G supports HTML and Adobe Flash and this phone also has Stereo FM radio with RDS. The HTC Inspire 4G has a standard GPS and supports A-GPS usage and can have Java through Java MIDP emulation. The colors that the HTC Inspire 4G is available in are : Black, Brown and Red.
Here is a brief list of the things that the HTC Inspire 4G is capable of :
Dedicated search key
Google Search, Maps, Gmail
YouTube, Google Talk, Picasa integration
MP3/AAC+/WAV/WMA9 player
DivX/Xvid/MP4/H.263/H.264/WMV9/player
Facebook, Twitter applications
Voice memo
Predictive text input
Well, this concludes our little review of the HTC Inspire 4G. I hope you had as much fun reading it as I had writing it. If you feel that something is lacking from this review feel free to leave your suggestion in the comment section below of things which should be added or perhaps even future devices to be reviewed and I shall be sure to take them into consideration when writing my future projects.
If this review has sparked your interest in the HTC Inspire 4G, I can provide you with a most interesting link to a place to purchase it from. Just click : HERE.