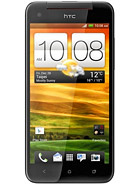 Also known as the HTC Deluxe, this is the newest flagship of HTC, one that will hopefully generate enough revenue to actually boost HTC into a normal state, as they have been struggling with financial problems for quite some time now. It is no secret that they are down a few points since last year's same time. However, with the tech put into this phone it is sort of a sure bet that they will most certainly make a profit with it. However, that will only happen if they remember to rectify the problem that caused their losses last year – marketing. The CEO of HTC, as I mentioned previously in another post on this website, blamed not investing more into marketing for their poor results and was sure that had that happen, their HTC One X and X+ would have generated nearly as much revenue as the top dogs that year – the S III and so forth.
This phone hasn't been out for a month, and HTC started releasing accessories for it already. I happen to know that in China they also offer something called HTC Mini alongside your phone. However, I'm not partial to having a smaller phone with which I answer my larger phone, but then again that's just my mentality.
OVERVIEW
The HTC Butterfly is a pretty interesting device with some really great technology in it. Its screen is one of the fortes as it uses that new screen technology – Super LCD3. It's a pretty rare screen type which hasn't really spread all that much as of yet. What it's particularly great at is being able to make 5.0 inch screens support 1080p full HD resolutions and it generally has a pixel density that is unlike anything you've ever seen. Also, the hardware of the Butterfly is extremely powerful, even for today's standards. However, with all things considered, this device being one of the strongest out there and such, it will mean that it costs a little bit more to purchase. While an estimated price was of 600 euros, the true price will actually depend a lot on the carrier and provider, as most add a bit more to the price in order to generate a profit for themselves.
GENERAL
This phone, depending on the market in which you purchase it from, can be a 4G phone with LTE enabled, or one with regular 2G and 3G networks. The SIM of this device is a Micro-SIM, so if you have one of those good for you, otherwise you will have to go to your local network provider and change your SIM into a Micro one. This phone was initially announced in December of 2012 and it came out the next month in January 2013. It is currently available for purchase and depending on where you get it from, certain offers and deals may apply for it.
BODY
The phone is pretty massive, so if you're uncomfortable with phones that have 5.0 inch screens, this may not be the best alternative. Personally, it doesn't really bother me that the phone is 5.0 inches big ( screen-wise ). I personally find even the Note 2 of a decent size, despite people claiming that it's too big to be a phone. Then again, some people even use 7.0 tablets which have SIM support as phones ( I have seen it with my own eyes, and it's a pretty amusing sight ). Back to the point: the specific size of the phone is 143 x 70.5 x 9.1 mm big ( or 5.63 x 2.78 x 0.36 in, if you prefer this system ) and it weighs around 140 g ( or 4.94 oz, if you'd rather have this system ).
DISPLAY
As I already mentioned, this phone has a Super LCD3 capacitive touchscreen with 16 million colors. This screen isn't really all that famous worldwide as there are very few phones that actually have it already implemented. I understand it's not the cheapest to manufacture, but for the quality it offers it's understandable. The resolution of this 5.0 inch screen is 1080 x 1920 pixels ( the standard 1080p full HD resolution you're used to from your movies / games ). The pixel density is one of the more impressing things. A tad overkill, if you ask me, but if that is their choice who am I to argue. The Super LCD3 has a pixel density of around 441 ppi ( considering the maximum perceived by the human eye is 300, all other extra will just server to make the image slightly better, but the human eye won't perceive it ). The HTC Butterfly also has Multitouch and a very efficient screen protection – Gorilla Glass 2. Therefore, it should be safe from any accidental falls and eventual scratches. Also, the phone has the HTC Sense UI 4+ on it, should you want to keep it ( I think you need to root the phone in order to remove it, though ).
SOUND
The audio output of this phone is quite special. While I may not be a big fan of Beats Audio ( particularly due to its pricing of the headphones ), I am no fool and can easily admit that it's one of the more powerful sound enhancements out there. I believe that with the purchase of the phone, you also receive a pair of Beats Ear-Buds for the phone ( at least that's how it was for the One X+ that also had this enhancement ). The rest of the audio components are standard ones.
MEMORY
The memory of this device is quite interesting, to say the least. There is a minor problem with the internal storage space as the phone has 16 GB internal space, but only 11 GB are user-available. If you require more, the phone also has a Micro SD card slot that takes any card of up to 32 GB. The RAM of this device is one of the better sums as the phone has 2 GB ( which I believe is currently the maximum right now ).
DATA CONNECTION
The HTC Butterfly has both GPRS and EDGE on it. Provided you choose the LTE version, it speed with be HSPA+ and LTE Cat 3 with a speed of 100 MB/s Download and 50 MB/s Upload. The phone also has Wi-Fi 802.11 a/b/g/n with Wi-Fi Direct, DLNA and Wi-Fi hotspot. The Bluetooth of this device is v4.0 and it also has A2DP. The phone has support for NFC as well and its USB port is a Micro-USB v2.0 one with MHL ( therefore, you won't need a HDMI port on it – all you'll need is a MHL A/V Link cable and you're set ).
CAMERA
The main camera of this device is one of the finer ones. It is an 8 MP one that can photograph at resolutions of 3264 x 2448 pixels and record video in 1080p full HD at 30 frames per second. The features of this camera are: autofocus, LED flash, simultaneous HD video and image recording, geo-tagging and face and smile detection. As far as the video features go, they are: stereo sound recording and video stabilization ( very useful if you plan on using Zoom ). The secondary frontal camera of this device is a 2.1 MP one that can record video in 1080p full HD at 30 frames per second. The secondary camera of the HTC Butterfly should come in quite handy for video calls.
BATTERY LIFE
One thing that worries me about the battery, and perhaps the only true disadvantage of this phone ( every phone needs to have at least 1 disadvantage – it's how things go ) is the fact that the battery is non-removable. Other than that, it's a Li-Po 2020 mAh battery. The thing isn't really all that big a problem, but in the long run it can cause some amount of trouble. What if in an year or so the battery starts showing signs of degradation – you will have to send the phone to a service instead of being able to personally go out and buy a new battery.
HARDWARE
The hardware of this phone is quite exquisite, the phone having a Quad-Core 1.5 GHz Krait processor and an Adreno 320 GPU. Put together with its 2 GB of RAM, this phone will be able to run even the most complex of apps and games out there with ease.
SOFTWARE
The Android OS version of this device is v4.1 Jelly Bean, however, the phone can also be upgraded to 4.2 Jelly Bean. Therefore, I'd say we're pretty much set on the software side of things.
FEATURES
This phone is literally packed with all sorts of features. The sensors of this device are: accelerometer, gyro, proximity and compass. The messaging on this phone is done via: SMS ( with Threaded View ), MMS, E-Mail and Push E-Mail. The browser of this device uses HTML5 and has no apparent support for Flash ( which may prove troublesome at some point, but it's manageable ). The phone also has Java though Java MIDP emulation and has a GPS with A-GPS support and GLONASS. This device is only available in 1 color : Black.
Here is a brief list of what the HTC Butterfly can do:
SNS integration
Dropbox (25 GB storage)
Active noise cancellation with dedicated mic
TV-out (via MHL A/V link)
DivX/XviD/MP4/H.263/H.264/WMV player
MP3/eAAC+/WMA/WAV player
Google Search, Maps, Gmail, YouTube, Calendar, Google Talk
Organizer
Document viewer/editor
Photo viewer/editor
Voice memo/dial/commands
Predictive text input
This concludes our little review of the HTC Butterfly.
Thank you for reading this review. I hope it has been as helpful as possible. If you feel that anything is lacking from this review feel free to leave your suggestions in the comment section below for things which should be added and I will be sure to take them into consideration when writing my future projects. In the meantime, I sincerely hope you had as much fun reading my little review as I had writing it.