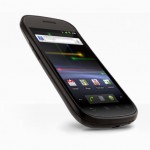 What we're looking at today is the all too acclaimed Nexus Prime. This Smartphone is probably the most highly anticipated phone to come out since the iPhone 4S. Why?, you may ask yourself. It's because it has Android OS version 4.0.
That's a pretty big deal since only tabs have the latest Android OS version, that being 3.x.x. And now they come out of the dark with an Android Phone that has Android OS v4.0.
Processor : Dual-core 1.2GHz Cortex-A9 CPU, TI OMAP 4460 chipset
RAM : 1 GB
Android OS : 4.0 Ice Cream Sandwich
Camera : 5 MP
Display : 720 x 1280 pixels, 4.65 inches (~316 ppi pixel density)
This Android Phone is scheduled to come out somewhere in November this year. That will be a pretty good day, since this phone is probably the best thing I've written about so far. This phone is probably the best thing in no small part due to its OS, as the technical details about it aren't actually the main attraction, although they are impressive no less.
On the display side, this phone has a super AMOLED capacitive touchscreen with 16 million colors and and an oleophobic surface. The screen itself is 4.65 inches big and the resolution the screen reaches is about 720 x 1280 pixels. This smartphone has a pixel density of approximately 316 ppi.
On the memory side, this particular phone has an internal space that varies between 16 and 32 GB, depending on the phone you bought. Its RAM memory is no less than 1 GB. The big problem here is the fact that this phone has no card slot, which limits your storage space to that of the phone and your connectivity to that of the micro USB.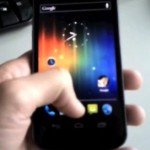 On the camera side, we're looking a pretty exceptional camera. We're talking about a 5 MP camera that can easily photograph at resolutions as high as 2592 x 1936 pixels. Among the many features of the camera, we can spot : autofocus, LED flash, touch focus, geo-tagging and face detection. The video recorder is what makes this camera that exceptional. Most 5 MP cameras are lucky to record video in 720p. This one records at 1080p with a steady 30fps. Now that's a feat to be proud of, but not exactly what makes this phone stand out of the crowds. There is also a secondary camera on this phone, we're talking about a 1.3 MP camera, but then again, it isn't that important as to write books about it.
Now on the hardware side, this smartphone has a Dual-core 1.2GHz Cortex-A9 CPU accompanied by a TI OMAP 4460 chipset. That's a pretty powerful configuration, one that ensures this phone will run smooth no matter what.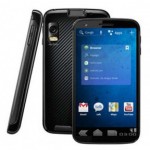 Moving on the the most interesting part of this article. The OS. This Android phone has the newest and never-before-seen Android OS version, Ice Cream Sandwich (aka Android OS v4.0).Now this version of the OS will be quite remarkable, if you stop to think about it. Every Android Phone so far has had versions of up to 2.3.5. All the tabs hat 3.0+. Now this phone comes from the darkness with 4.0. This new and unique version of the OS will be available for both phones and tablets. It will sort of be like the iOS, but you know, it won't suck. So this version of the OS takes what is best from everything and puts it into one place.
This phone is most definitely worth its price, and frankly, it's not that expensive. An iPhone is much more expensive than this phone. It's a bit cheaper than the Galaxy SII actually, but way better than any other Android phone so far…
You can get this phone from Amazon.