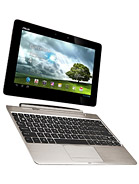 A long while ago I have done a review of the Asus Transformer Prime. By then, that unit was the strongest Android Tablet available. Fitting that it was to be replaced by another powerful tablet from the same producer. Now we have the Asus Transformer Pad Infinity 700. You know it is a good Android Tab if even the name reminds you of the big fancy devices in old spy movies with long names and a bunch of numbers at the end. Before asking too many questions ( especially less than intelligent questions ), I need to clarify some things about this device. It is not a laptop which you build for yourself out of two pieces. It is a tablet with a slot in which you can insert the optional mobile dock with QWERTY and trackpad.
Processor : Quad-Core 1.6 GHz
RAM : 1 GB
Android OS : 4.0 Ice Cream Sandwich
Camera : 8 MP
Display : 1920 x 1200 pixels, 10.1 inches (~224 ppi pixel density)
Without further ado, let's get this little review / preview on the road, shall we ?
The size of this tab is pretty big since it houses a 10.1 inches screen, but then again, with all the power it houses it's impossible to make it smaller. Still, a tablet should be big nonetheless. After all, it's half of a laptop. The tab is 263 x 180.8 x 8.5 mm big and it weighs about 586 grams. I've mentioned this before, but I shall do it again, it has and optional mobile dock with standard QWERTY keyboard and trackpad ( if, you know, you want to turn it into a laptop ). That's enough about the body of this device, let's move on.
The display is next. We're looking at a Super IPS+ LCD capacitive touchscreen with approximately 16 million colors. The resolution of this device is approximately 1920 x 1200 pixels and the screen itself is 10.1 inches big. The screen's pixel density is around 224 ppi, which is pretty good considering how big the screen and the resolution are. It also has multitouch, but no further info about how many simultaneous fingers can work on it. This screen also has a serious amount of protection. The protection method of the Asus Transformer Pad Infinity 700 is a Corning Gorilla Glass 2 display. Also, this tablet has ASUS Waveshare UI installed on it. That's all for the display of this device, so let us move on.
Moving on to the sound part of this tablet. Since tablets don't have many things that phones have, this device is lacking a few things. For example, this device doesn't have any alert type. However, it does have a loudspeaker with stereo speakers and a 3.5 mm jack. No other details about the sound of this device, such as if there are any sound enhancements whatsoever present on this device.
Moving on to the memory of this device. It comes in two versions : a 32 GB version and a 64 GB version. And if neither of those two storage options fit your great desire for a whole lot of storage space, you can use the memory card slot. The memory card used is a MicroSD card which can be as big as 32 GB. This device also has 1 GB of RAM, which means it is capable of a lot of multitasking.
Let us move on to the data connectivity of this device. Since this is a tablet, it does not have many of the features that Android Phones have. So of course, this device is also lacking a few features. GPRS and EDGE are not present on this device. Since those two are not available, it doesn't have data connection speeds such as HSDPA or HSUPA. The WLAN of this device is a Wi-Fi 802.11 b/g/n and it has Wi-Fi Direct and Wi-Fi hotspot. The Asus Transformer Pad Infinity 700 has Bluetooth v4.0 with A2DP with LE. It also has a USB v2.0 port.
Moving on to the camera of the Asus Transformer Pad Infinity 700 ( that is a LONG name ). The primary camera is an 8 MP camera capable of taking snaps at resolutions as high as 3264 x 2448 pixels. It has autfocus, LED flash and geo-tagging. Other than those few features, it has nothing. The video recorder is present, but no info on the quality with which it can record at.  This device also has a secondary frontal camera with 2 MP of power, but again, no further info about the extents which the secondary camera can go at. So let us move on to the hardware.
Moving on to the hardware of the Asus Transformer Pad Infinity 700. As I mentioned before, this tablet is a real power-house. The CPU is a Quad-Core 1.6 GHz Cortex-A9 processor. Currently, this processor is the most powerful processor available. The chipset and GPU are from Nvidia. The chipset is an Nvidia Tegra 3 T33 and the GPU is an ULP GeForce. So not only is the processor the most powerful processor currently available, but so is the chipset and the graphics processor.
Moving on to the software of this device. The Asus Transformer Pad Infinity 700 comes equipped with Android OS v4.0 Ice Cream Sandwich. I'm glad to see that this Android Tablet comes out with the latest version of the Android OS since there are o so many out there that don't come out with the latest version. While on this notion, there are many rumors around that the next version of the Android OS, the 5.0 Jelly Bean ( I think it's called ) will come out only for tablets and that the 6.0 version will be only for phones. Yet those are still only rumors and nobody has yet to confirm them.
Now moving on to the more general features of this device. The Asus Transformer Pad Infinity 700 has accelerometer, gyro and compass sensors. The messaging of this device is done via E-Mail, Push E-Mail and IM. The browser of this device is running HTML5 and it supports Adobe Flash. The Asus Transformer Pad Infinity 700 has no radio. However, it does have a GPS, but with no A-GPS support. This device also has Java via Java MIDP emulators. Also, the colors in which this device will come out are Silver and Purple.
Here is a short list of some of the features which don't need to be explained :
SNS integration
HDMI port
MP3/WAV/WMA/AAC player
MP4/H.264/H.263 player
Organizer
Document editor
Photo viewer/editor
Voice memo/dial
Predictive text input
This has been the review / preview of the Asus Transformer Pad Infinity 700. If you believe that there was something left out of this review / preview feel free to leave your suggestions in the comments section below and I shall be sure to take them into consideration when writing my future projects. I hope you had as much fun reading this as I had writing it.