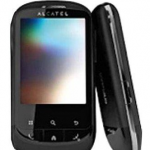 After writing about so many powerful phones, time to write something about a less-powerful phone. A really weak phone actually.
I underestimated Motorola in the past and they turned out to release some merchandise that was actually really good. But Alcatel, no matter how much dung I throw at them, they keep putting it into phones.
Processor : 420 MHz processor
RAM : Nope
Android OS : 2.1 Eclair
Camera : 2 mp
Display : 320 x 240 pixels, 2.8 inches (~143 ppi pixel density)
Ugly little bugger ain't he ? And the specs above make it even less appealing. If anything, it's appalling to say the least.
The display is a TFT resistive touchscreen with 256K colors. Normally I don't have a problem with 256K colors, but seriously, resistive with 256K colors ? Wow … just WOW …. that's all I have to say. Back on topic, the resolution is 320 x 240 pixels. Not bad for a 2.8 inch screen, come to think of it. The pixel density reaches a measly 143 ppi.
Memory ? We have some of that. 150 MB of storage space to be more precise. Upgrade-able via the microSD card. It can use any microSD card of up to 16 GB. No RAM means that the phone is going to be running really laggy after prolonged periods of time.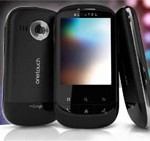 The camera is a weak 2 mp camera. Other phones have 2 mp cameras as their secondary cameras. This one, it has it as a primary camera. The resolution reached by the pictures is 1600 x 1200 pixels and the only feature of the camera is geo-tagging. The camera also has a video recorder but it's so weak, it's not even worth discussing.
On the hardware notion, we only have a 420 MHz processor and that's about it. I have as much to say as there is hardware to talk about. One can only wonder how smooth can this phone run without the essentials ? One can only wonder, WHY IS THIS LABELED AS A SMARTPHONE ? Some questions can't be answered …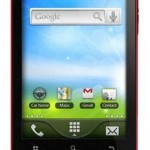 The Android OS version is 2.1 Eclair. Seriously ? Here I was complaining about 2.3 in newer phones, and someone has actually gone and done it. Someone actually put 2.1 on a "new" android phone. Disappointed, to say the least.
I would highly recommend you avoid this phone at all costs. No good can come of it…