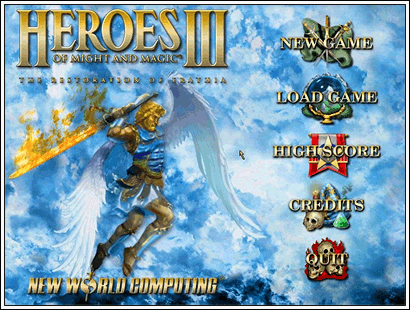 I like old games and I am sure I am not the only one. I can't call myself a conservator, I like the way new games look too, but in my limited time if I have to choose a game to play, I will play an old one. For last few weeks I played Heroes 3, for example. I like old games because I played them when I had a lot of time to like them. For every game there is a learning curve, and it takes time for someone to like a new game ( unless the only thing liked are the graphics ). This being said, even if I practically have no free time, I find some to play an oldie. However, this can change from now on. I can play my favorite old games on my Android phone while I wait the subway, at the doctors office, during transportation, etc.
What old windows games can be played on Android ?
First, my all time favorite: Heroes 3. VCMI empower you to play Heroes 3 on your Android device, assuming you already have a copy of the game. It is not included in the app.
Another good game that I played for countless hours is Starcraft. You can play Starcraft on Android using Winulator. The creators of this app want to extend the support for many games, but currently there are only two: Starcraft and Caesar 3 ( also a good game ).
Dosbox Turbo is another application available on Google market. Among the games that are reported to be playable using Doxbox Turbo are the following:
Windows 98 + Glide + Direct3D
Fallout 2
Fallout 2: Restoration Project
Fallout Tactics (needs a next gen device.. ie Tegra 4)
Age of Empires 1 & 2
Half-Life 1
Star Wars Jedi Knight: Dark Forces 2 (requires additional setup – ie. daemon tools)
Diablo 1
Diablo 2 (needs a next gen device.. see video)
Sim City 3000
The Sims
StarCraft 1
C&C Red Alert 95
Civilization II
Homeworld 1 (requires additional setup – ie. daemon tools)
Commandos: Behind Enemy Lines

KKnD 2

Warhammer 40k Chaos Gate

Lords of the Realms 2

Age of Empires

Age of Empires II – The Age of Kings + The Conquerors

Stronghold Crusader

Tiberian sun

Nox

Dune 2000

Z

JoeQuake / ProQuake

Total Annihilation

Neighbours from Hell
That's a hell of a list! I can tell you more about this, but since all these games are available on my Android device I must go and play.