There are many reasons why you should register for Apps World Europe now but the fact that the show, which will be held in London's Earls Court 2, from 22-23 October, promises to be bigger and better than ever is perhaps the biggest reason.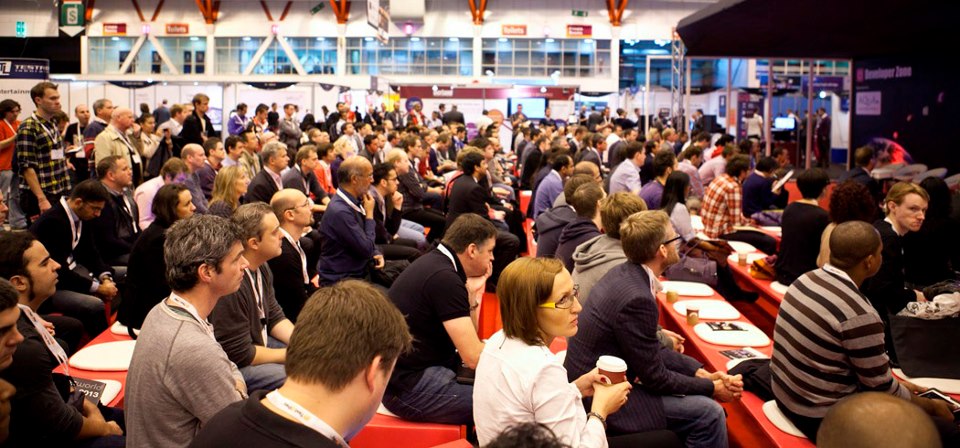 The Apps World Europe show, which this year celebrates its fourth birthday, has doubled in size and will see more than 8,000 delegates visit more than 250 exhibitors for two days of top level networking, meetings, workshop streams and awards. It is THE place to see and be seen for anyone in the apps industry – from developers to mobile marketers. Here are 7 more reasons why Apps World Europe should be top of your agenda and why you really must book your place now:
1) 12 workshop streams
Apps World Europe will offer key note speakers in all the current hottest topics from some of the world's biggest brands, including McDonalds, Carlsberg and BBC, and covering everything from gaming to mobile marketing and TV and second screen apps
2) More free access to content
There are now five free workshop streams including the developer zone and the return of the Droid World at Apps World Europe. For the first time visitors can also access the enterprise and gaming zones for free
3) Brand new dedicated workshop streams
New subject areas include M2M and automotive apps and API strategies, helping you tap into the latest thinking in these subject areas
4) Greater pass flexibility
Guests can register for free access, a Gold all areas Apps World Europe pass, or select from a range of passes that best suit their needs and budgets including networking, individual workshop and awards passes
5) The second Appsters Awards ceremony
12 awards that celebrate excellence in the apps industry, including the prestigious Apps Champion 2013. The awards are hosted by a showbiz celebrity and are free to enter so there is no excuse not to nominate your work
6) Hackfest
Three hackathons that will see developers compete to create a new app in categories such as TV and automotive with great prizes in store for the winners
7) The return of speed networking
Apps World Europe's take on speed dating gives you 2 minutes with high level contacts as well as access to the Connectlive app which allows you to choose who you want to hook up with at the event.
Book your place now at http://www.apps-world.net/europe
Diary note: Apps World can also exclusively reveal the date of the next Apps World North America, which will again be held in San Francisco in the US. The event will run from 5-6 February, 2014, at Moscone Center West.