People feel so overwhelmed with the variety of emojis that they even came up with the word "emojinius." When you see something like that, you know emojis are what people need. And I know you need 6 more packs to express yourself and make your texts funnier.
Cute, flirty, sexy, purple, yellow — they all explain how you are feeling. So you don't have to bother writing some long words like "LOL." Just send a laughing emoji with tears of joy.
Stickzilla – Emojis & Stickers
Stickzilla includes over a thousand emoji stickers and emoticons you can use on Facebook Messenger, Hangouts, WhatsApp, WeChat, GroupMe, Line, and more. With these funny emojis, you will chat with the creativity of improv comedy genius.
Browse hundreds of emoji packs within this app and find the ones that express your feelings the most accurately. It provides you with an easy access floater that appears in messaging apps so that you have a quick way to view and send emoji stickers.
The exclusive content appears weekly, so you can impress your friends and family over and over again.
Little Cute Red Hat Emoji Pack for TouchPal Emoji Keyboard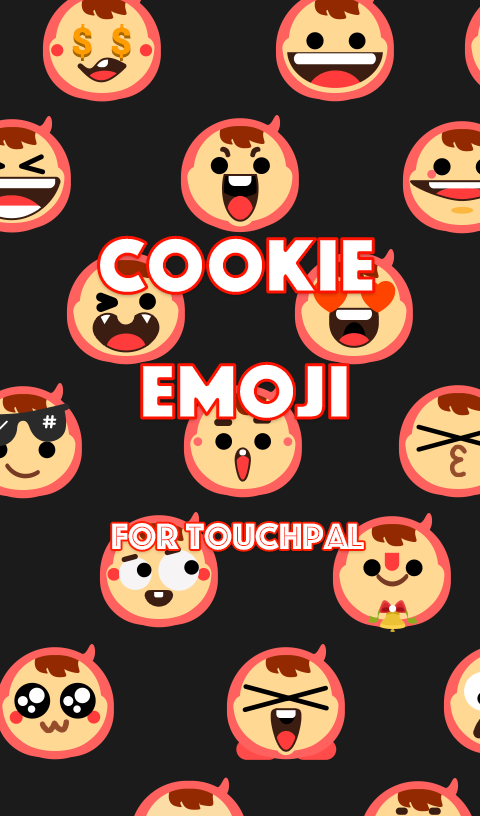 These emojis are cute — you get it right. They picture an adorable redhead baby who smiles, laughs, cries, yells, or even has dollar signs in eyes. This kid surely speaks louder than words.
The pack includes 800+ colorful emojis, which show up perfectly in your text messages, emails, Facebook Messenger, Twitter, WeChat, WhatsApp, Line, Google Talk, and many other services.
However, there is one condition — you have to download TouchPal Emoji Keyboard first. Then, you will take full advantage of your texting, using customizable themes and 97+ languages.
Free Adult Sexy SM Emoji Pack for TouchPal Emoji Keyboard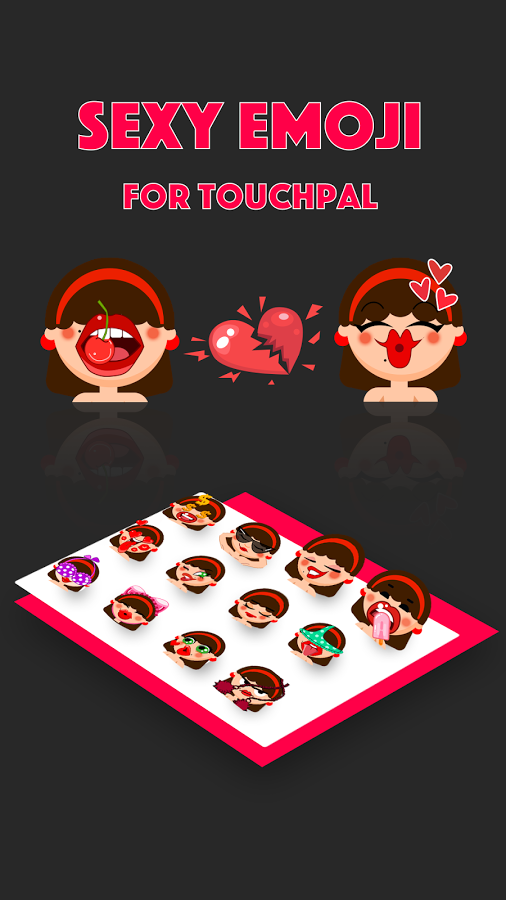 Free Adult Sexy SM Emoji Pack for TouchPal Emoji Keyboard is a long name for a pack, isn't it? But reading its name was worth your time as this pack includes a fantastic collection of custom emojis. And when you use it with TouchPal Emoji Keyboard, you also get 300+ colorful themes.
Here you'll find emojis which you are likely to send to your lover when you feel "adult sexy." There are pictures of a cartoonish girl who is quite open-minded I would say: sometimes she has a cherry in her mouth, sometimes she wears a fake mustache or even a bra on her face.
Emoji Plus for Galaxy-Kika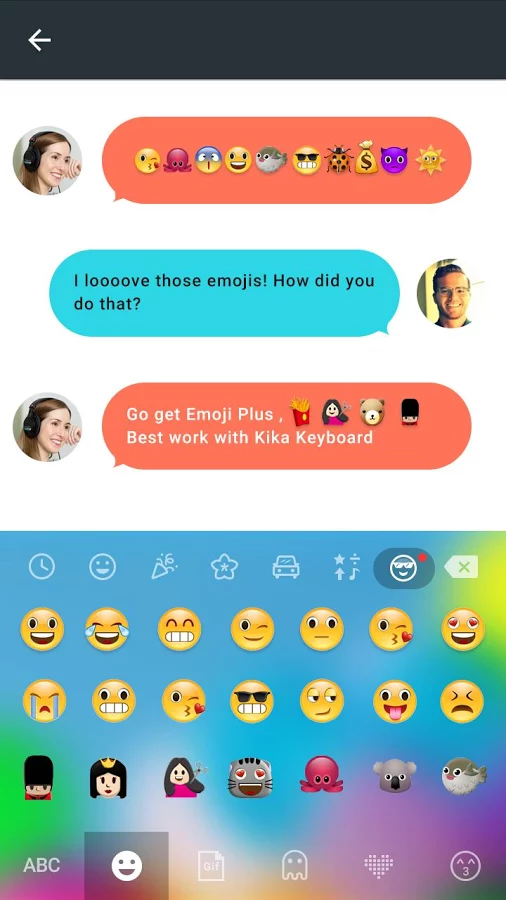 Emoji Plus offers you a colorful pack that includes all the latest and trending emojis like a taco, middle finger, upside-down face, a sign of the horns, and so on.  
This pack works only on the devices with Android 4.4 or above, plus, you have to install Kika Keyboard beforehand. Once you did it, use these emojis across the apps like Whatsapp, Facebook, Snapchat, Twitter, Gmail, Instagram, etc.
Emoji Plus in combination with Kika Keyboard allows you to replace the boring and dull default emojis with 1200+ unique and stylish ones.
Glitter Emoji Kika Keyboard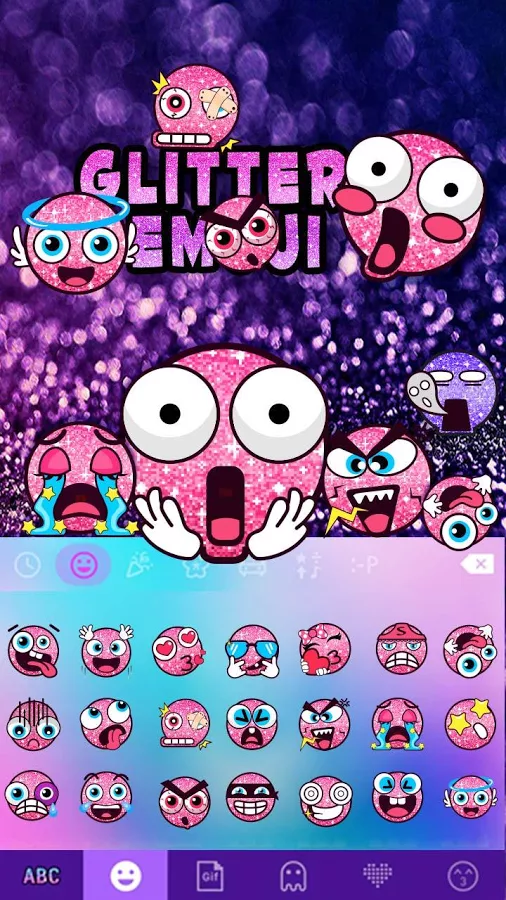 If you feel like you lack some glitter and purple colors in your messenger, look no further. Glitter Emoji Kika Keyboard provides you with a pack that has a purple ocean of funny faces. All of them are free, cute, and easy-to-use — what else do we ever need?
This fancy set aims to brighten up your chats, making them like fireworks of emotions. Even when they cry, thebright stars come out along with their tears. It's a perfect way to express your personality and have memorable conversations.  
The pack also requires Kika Keyboard, which you can use across all IM tools like Whatsapp, Facebook, Viber, Telegram, Kik, WeChat, and so on.
Kika Flirty Emoji Sticker Gif
Kika Flirty Emoji Sticker Gif has all in its name, except one. This pack has 3D emojis which will never let you down during an important conversation. For example, it includes an emoji face that twitches and shows the tongue or another one shushing your opponent. It's a great tool to win an argument, isn't it?  
Their real purpose is entertainment and flirting, though. You will find tons of emojis and emoticons to express everything if it's difficult to find the right words.
You can download each of these packs on Freepps.top, the home of the top-rated apps and games, app news, and detailed reviews.