A phone is an extension of ourselves, and between both Apple iOS and Android software, there are hundreds of options made explicably to customize our devices. Of course, there are preferences pertaining to which operating system appears more beneficial, while taking factors such as popularity and positive user experience into consideration, but there are also ways to modify the operating system to what you make it.
The term "jailbreaking" in media and technology culture is subject to negative connotation, due to the intimidation factor of going against the norm of using its software as it is designed to do. But what if there were apps that supported jailbreaking devices, but instead of using that familiar term, it was called "rooting"? JRummy, of Maple Media, seeks to change the judgement behind the process, by primarily placing the focus on optimizing user experience, while enhancing the device we all rely on in everyday life.
Here are five apps that you need if you are seeking to root your Android software, with the help of JRummy.
Root Check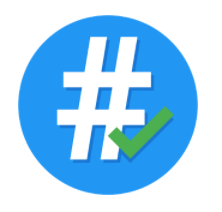 When looking to root, or if you already have a clean slate of a custom ROM, the initial step you will take is downloading Root Check. Root Check is an application that verifies whether your device can obtain super user access, ROM installation, and flashing. While there is a wide selection of "Root Checkers" found on Google Play, JRummy's version provides the most validity, efficiency, and highest level of functionality (up-to-date with an FAQ section and helpful tips to guide you through the process) to better benefit your android device.
You can download to your Root Check from Google play.
Root Browser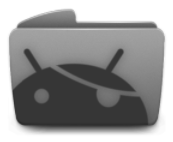 One of the biggest frustrations we face with our devices is managing our files; they mysteriously become renamed, photos are saved into the wrong folder, etcetera. With Root Browser, you can easily be in control of where files are stored, safely, as well as when you can retrieve them. Each feature of the Root Browser is incredibly customizable, with interchangeable themes, folder names, and file placement, emphasizing JRummy's vision of optimizing the experience of every user and their android device.
You can download Root Browser from Google Play.
Fontfix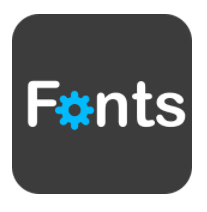 Fontfix, a popular feature JRummy provides the variety of fonts to choose from (about 4,300). For those on the fence about which operating software to go with, the fonts are what draws the attention toward the Android devices to begin with, as it is an application that can be supported with or without root (unless you have a Samsung Galaxy 7 or Note 5). Each font is unique, carefully created by experts in graphic designs, or are simply downloaded from the web. Fontfix provides a space for creativity, which ultimately should be reflected within your device, as it expresses personality.
You can download Fontfix from Google Play.
Boot Animations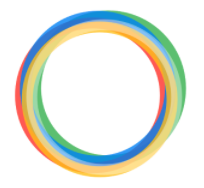 The sky is the limit in customization with JRummy's Boot Animations, as it can start the moment your device turns on. Boot Animations is another app that provides space for creativity, in which you design the graphic and animations associated with the powering function, whether it is to turn your phone on, or off. However, unlike Fontfix, this is an app that can only be in use on a rooted android device. Features of Boot Animations include converting your favorite animated GIFs to be your startup screen in the highest quality, as well seamless upload of animations via SD card.
You can download Boot Animations from Google Play.
BuildProp Editor


If you're fluent in code, and can build your software up as you type, you need BuildProp Editor. Once again, JRummy has prioritized simplifying the application interface to be as user-friendly as possible. BuildProp Editor includes a state-of-the-art code editor, with syntax highlighting pertaining to source code or category of terms. The end-results are structured to what this app is commonly used for, such as controlling the density of the device, how notifications appear, and the amount of time between rings in ringtones. Essentially, BuildProp Editor is the top ranked application that enables you to modify BuildProp files to the point where your phone can achieve the impossible.
You can download BuildProp Editor from Google Play.