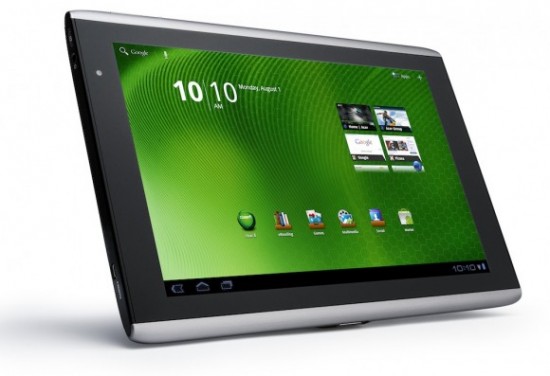 Acer just announced that it's going to ship it's Acer Iconia A500 by the end of the month, a tablet that has pretty much all the high-end features that Xoom has, for only $450. And they are not the only ones.
Asus has also announced their Eee Pad Transformer with Tegra 2 and IPS panel to be priced at $400. Samsung has announced that their 9″ tablet with Tegra 2 will be priced at $469.
It seems that the Android tablet manufacturers are finally starting to understand that they can't price their tablets higher than a low-entry iPad, no matter how much better or how many other specs it has. Whether they like it or not, they have to face the truth, that the iPad has much higher brand recognition than any of their tablets, which is very important for normal customers who don't research tablets a lot, and they have a strong app lead already, so their tablet does offer more "value" for the price.
I think it's entirely possible to build a high-end wi-fi only tablet for only $400, that is just as high quality as the iPad and has the same level of specs in it. Plus, if they are smart, they won't ignore the low-level for tablets either. They could try selling 1 Ghz tablet for $250, too. There's also a huge market opportunity there.
In the end, all this is great news for us Android devices buyers because we will have many choices at lower prices. It's also a sign that iPads *will* eventually be overrun by Android tablets, just like it has happened in the smartphone market. There's no way around it.