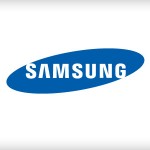 Now we all know Samsung is big and strong, and we all have some pretty high expectations of it. But seeing such a large number form up for a mere 3 months, that's an impressive feat no matter how you try and put it. However, for Samsung that's entirely possible.
Samsung has gradually become a one-stop-shop for Android phones, with devices available in almost every existent and perceivable variety for almost any target / budget. It is no real shocker that it is the number one smartphone manufacturer globally, and will likely continue to hold the lion's share of the pie for some time to come.
UBS financial analytics estimate that around 61.5 million units will be sold in the final 3 month period of 2012. That will mark the first time a manufacturers sells more than 60 million units in a single quarter. Still, this is hardly any surprising news considering that Samsung sold around 57 million handsets in Q3 of 2012 alone.
The leaders of this sale are expected to be the Samsung Galaxy S III ad the Samsung Galaxy Note II. The Galaxy S III has shipped over 5.5 million units in October alone, so I don't think this prediction will actually fail.
The rest of the Samsung phones, the lesser-known ones such as the WP8-running Ativ S or the phones with Bada OS aren't expected to make a significant impact on the sales number. So, more or less we're only talking about Android here.