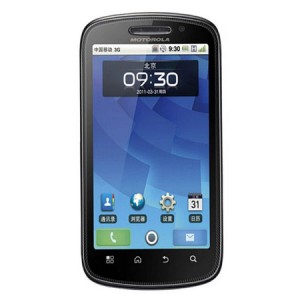 After reviewing some of the products released by Motorola I realized not much has actually changed since the before times.
Their products are still mediocre at best. It was announced in May 2011. Perhaps this one will be an exception from the rule. Only time will tell.
Processor : Dual-core 1GHz ARM Cortex-A9 processor, ULP GeForce GPU, Tegra 2 AP20H chipset
RAM : 512 MB RAM
Android OS : 2.3 Gingerbread
Camera : 8 mp
Display : 540 x 960 pixels, 4.0 inches (~275 ppi pixel density)
Judging by the hardware in this phone, it is certainly an exception from the rule. Forget what I said earlier, this phone is the bomb.
The display is a TFT capacitive touchscreen with 16 million colors. The screen is 4.0 inches big and has a resolution of 540 x 960 pixels. The pixels density is approximately 275 ppi.
The phone is about this big : 122.1 x 62.5 x 13.1 mm and weighs about 136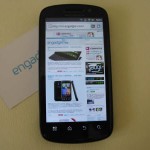 g.
The phone memory is 8 GB. The RAM of this phone is totaled at 512 MB of RAM. As I said in other articles, it allows for quite a smooth running. It can also hold a microSD card of up to 32 GB to expand its memory.
The camera is an 8 MP camera that can photograph at resolutions as high as  3264 x 2448 pixels. Some of the many features of the phone include : autofocus, dual-LED flash and geo-tagging. The phone also has a secondary camera. That one is a VGA so it isn't worth discussing. The phone can record videos at 1080p with a steady fps of around 30. That's pretty good performance on the camera side.
The processor is a Dual-core 1GHz ARM Cortex-A9 processor. That makes the processor a heck-of-a-lot strong, even by smartphone standards. The GPU is a ULP GeForce GPU. There is also a Tegra 2 AP20H chipset. Now all of these components are from the same Nvidia created set. I happen to be a die-hard PC gamer myself and I know what Nvidia is capable of. If they put that same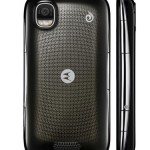 amount of effort into phones as they put into their PC products, the effect will literally be ground-breaking ( in the pleasant, video-game quality kind of way ). Back on subject, this configuration means that this phone can basically overpower almost anything.
The Android OS version is 2.3. Kind of disappointing to have all that power in such a small chassis and only the old 2.3 Android OS version. A 2.3.4 or 2.3.5 would be a welcome improvement, but what can you do ? Only Samsung products can have it all. All the others usually just improve ONE part of the phone, without paying attention to every other detail.
I'd recommend this phone. It's quite a powerful one, although far from the best…