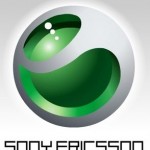 With the Android Market being as it is nowadays, and NO, I am not referring to the app shop, who could really blame Sony for trying to expand. Of course, when a giant such as Sony tries to expand, that giant will find it difficult to do so by himself as he will soon find out he has few things that could make him grow even more. However, and now I make an analogy with the human condition, when one encounters a problem one cannot fix with one's own strength, then one uses not brute strength, but ingenuity to create tools to help that individual overcome said limitations.
That, too, is the case with Sony and what they are doing right now. If they will be successful, the estimate a pretty large increase in sales in 2013. We're talking about an increase from 35 million all the way up to 50 million pieces sold. Those are the projected numbers of Sony's shipping plans, or so has lead us to believe DigiTimes. However, Sony has their hands full in this situation as they are already in mid-manufacturing / creation of their own products.
Therefore, what is the solution to this problem? Why, outsource some of the work, of course. Sony has managed to find certain large ODMs ( or Original Design Manufacturers ) that would be more than happy enough to receive the workload for a few million units in 2013.
Those ODMs are: Foxconn, Arima and Compal, or at least those are the ones we know of until now. Foxconn was already manufacturing some phones for Sony, ever since Q3 of 2011. Of course, they were manufacturing some of the lower-end phones, so I think it is safe to assume that Sony will not outsource the manufacturing of their high-end devices. Frankly, it's not a matter of mistrust or of insult, but honestly I'd do the same thing in their position. If I had something very important I'd be working on, I'd want to take care of it myself and not leave it to the fate of others, no matter how well those others are qualified. But perhaps that is just my old way of thinking.
The 3 previously mentioned companies are expected to receive around 30% to 40% of the Xperia phones to be made in the year 2013. What phones could those be, I have yet to know. There are speculations that these ODMs might handle the creation of the low-end Sony Xperia E and E Duos which leaked just recently. Of course, there is always the Xperia Odin and Xperia Yuga to consider, but it is highly doubtful that Sony would outsource the manufacturing of their higher-end models.