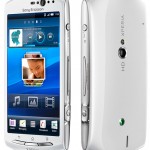 Sony Ericsson was once one of the best. It still is among those few that can claim they are giants, but it is no longer that great.
Their Smartphones look terrific, state of the art in aspect, shape and everything related to aesthetics. But as the real world has thought us, Looks aren't everything. This is certainly not the case of the Xperia series. They have looks AND are pretty good phones too.
Processor : 1GHz Scorpion processor, Adreno 205 GPU, Qualcomm MSM8255 Snapdragon
RAM : 512 MB RAM
Android OS : 2.3.4 Gingerbread
Camera : 5 mp
Display : 480 x 854 pixels, 3.7 inches (~265 ppi pixel density)
Down to the tech part…
Despite being announced in August 2011 and expected to come out by Q4, no other solid information was given as to the release date of this wonderful piece of technology. One can only assume that it will be just like fine wine. The more time you give it, the better it gets. Only in this case, the more time you give it, the more features it will have.
The phone isn't actually that big. It won't fill your whole pocket. It is about 116 x 57 x 13 mm in size and weighs about 126 g. Not that massive actually.
The display is an LED-backlit LCD screen with 16 million colors. It is about 3.7 inches big and can reach a resolution of 480 x 854. That resolution and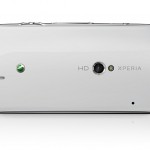 screen size allow for a pixel density of approximately 265 ppi.
On the memory side, it has 320 MB available for storage, 512 MB of RAM and can hold a microSD card of up to 32 GB. Upon purchasing the phone, you also get a 2 GB microSD card for personal use.
On the camera note, we have one main camera and a secondary camera. The secondary isn't such a big deal, just a minor VGA camera. What is interesting is  the fact that the main camera, despite being a 5 mp camera, has an outstanding amount of features. The camera in itself can photograph at resolutions of up to 2592 x 1944 pixels and can record video at 720p with a constant 30 fps. The camera's features are as follows: autofocus and LED flash accompanied by video calling, touch focus, geo-tagging, face and smile detection and 3D sweep panorama. The video card features are : continuous autofocus and video light.
On to the CPU we go. Now what is interesting is the fact that this little marvel of modern technology actually has everything it is supposed to. A processor, a GPU and a chipset. Give it a bit more power and it can easily arm-wrestle even some older PCs. The processor is a 1GHz Scorpion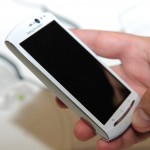 processor with an Adreno 205 GPU and a Qualcomm MSM8255 Snapdragon chipset. Now that's a real powerhouse right there.
The Android OS version is 2.3.4 and that's what makes it awesome. On way too many occasions have I said that not enough phones come out with the 2.3.4 update, but Sony Ericsson has been the exception from that rule. They have actually been the first to say that their phones will be equipped with these new Android OS versions.
Despite the fact that it isn't the strongest phone out there, this Xperia will make quite the hit nonetheless.
You can get this phone from Amazon.