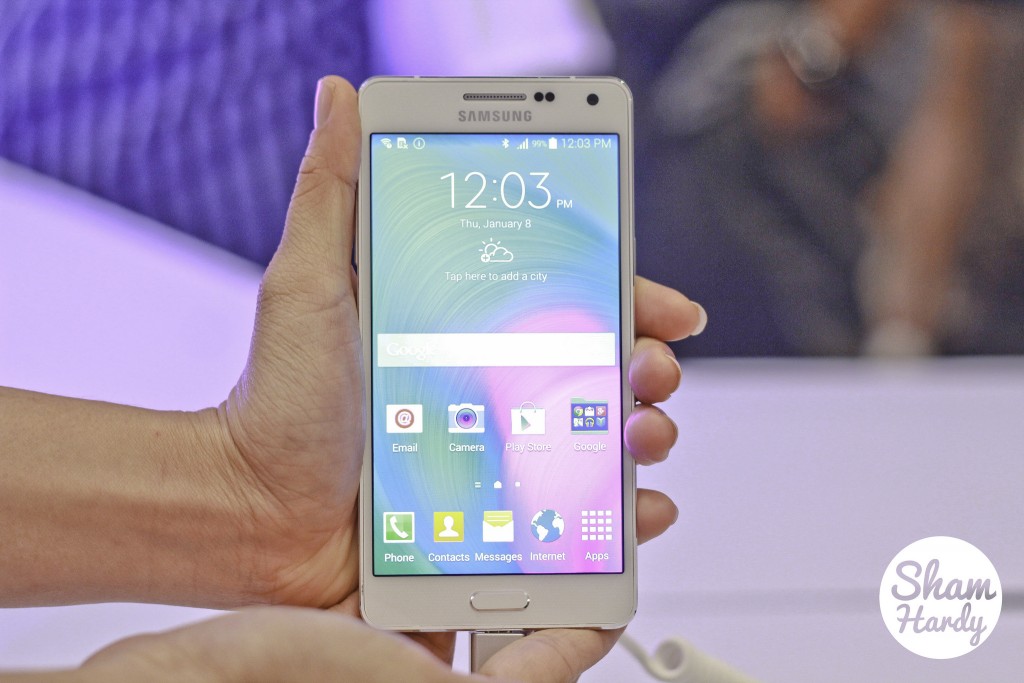 by  Sham Hardy 
FIRST IMPRESSIONS
The first thing that strikes you when picking up the new Samsung Galaxy A3 is how light it is! The device may be made of metal but it weighs in at a feathery 115 grams. Also noticeable is how slender the unit is. The slim line metal body measures just a sliver under 7mm. The width is slightly affected by the fact that the camera lens protrudes a few millimetres at the back. There are slots in the side for a nano SIM and a microSD card, too. Unusually for a Samsung and similar to their great rivals, Apple, there's no option to get to the battery, since the back is sealed.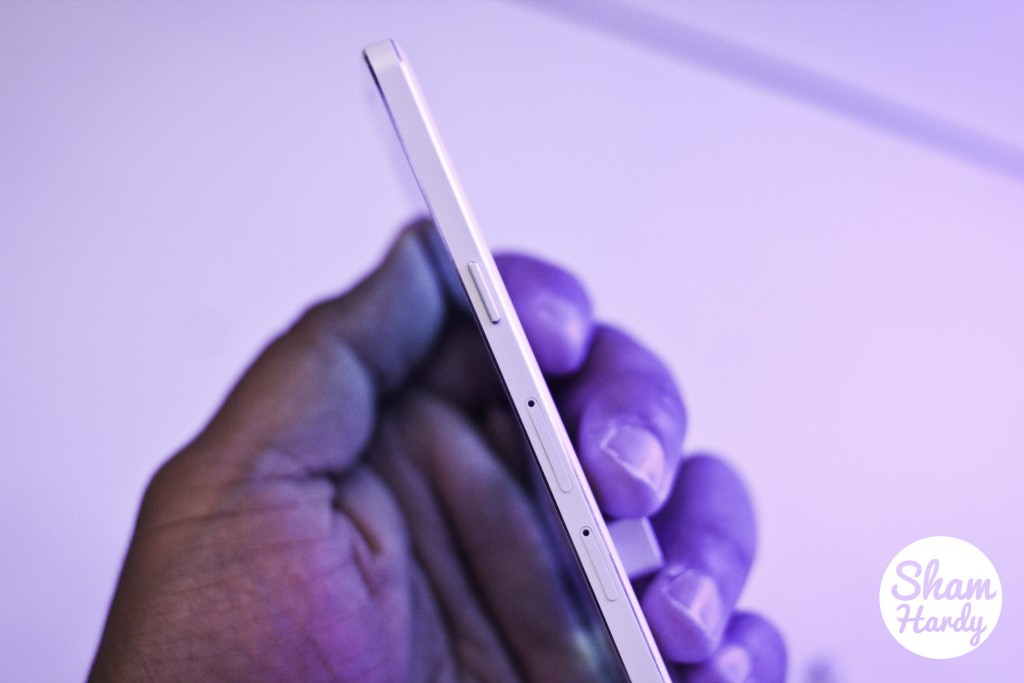 by  Sham Hardy 
SCREEN & CHASSIS
The 4.5-inch Super AMOLED display may have dropped the resolution to a sub-HD 960×540 pixels (245ppi) but it still looks impressively vibrant and the loss of detail is not glaring. For this size of screen it is a perfectly fine compromise.
SOFTWARE & PROCESSOR
The A3 is running Android 4.4.4 KitKat with the usual Samsung TouchWiz interface and extras, while the quad-core processor clocks in at 1.2GHz. This makes the phone really quick when downloading apps and handles graphics heavy games with ease.
The eight-megapixel camera offers autofocus and an LED flash, plus a range of Samsung modes and features. Picture quality is good when considering it is not the highest spec phone camera and the auto settings proved more than up to the task of delivering decent pics.
There is also a five-megapixel camera front facing with 'Wide Selfie' function on front, which is a new and fun feature to use if you simply must take loads of shots of yourself and post to social media.
The battery is a big improvement on Samsung's previous models. Not only does it charge much more quickly. It lasts for a couple of days on standby and will even give significant usage time when running power hungry apps.
This is the perfect choice if you like to be up to speed on the latest betting apps provided by the likes of betfair. Here you will find a wide range of apps offering you the right formula to maximise your profit while on the go on your mobile device.
CONCLUSION
An excellent sleek and smart looking phone at a reasonable price, packed with all the latest features and a lovely vibrant screen. Powerful enough to cope with anything you throw at it and that is light enough to fit in your pocket.