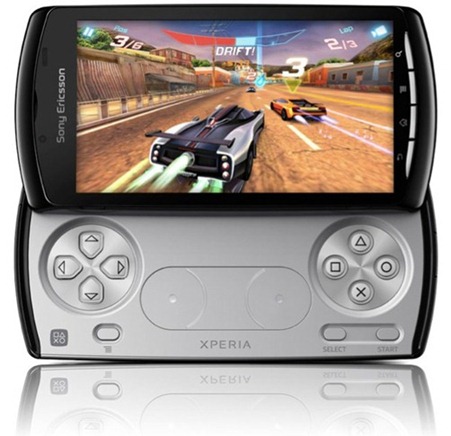 Xperia Play will be the first Android phone to have a gamepad underneath, so you can play games the way they are meant to be played. Touchscreen buttons, while acceptable, especially on some types of games, are not exactly ideal when it comes to real gaming. This is why Sony Ericsson is going to offer potential customers what they think is the best gaming smartphone. But is it?
SE has promised last year that they've figured out that hardware and software are both important for their customers, so basically they won't be selling anymore phones with outdated Android versions. They seem to have gotten that part right, because all their new phones will have the latest Android version: Android 2.3.
Now, when it comes to hardware, they still don't seem to get it that if they want to be considered a type A smartphone manufacturer, they need to have the best possible chips inside their devices – and certainly you would expect that from a device that it's supposed to be the best at gaming. But with a chip that is so last year, featuring a 1 Ghz CPU and an Adreno 205 GPU, which isn't known to be the best GPU out there, how is Xperia Play really the best gaming device on the market?
Motorola's Atrix and Bionic, Samsung's Galaxy S2, LG Optimus 2X and 3D, and even HTC Pyramid are all coming out in the next few month, and all are sporting dual core chips. And what does SE do? They don't even announce their plans for a dual core phone at MWC today. This means, we likely won't even see a dual-core phone from them in the first half of the year. They will once again be left behind by Motorola, Samsung, HTC and LG. Until they learn to do this properly, they will keep staying behind.
For them to become a top smartphone manufacturer, they'd need to make the next Xperia Play 2 phone with a quad core Tegra 3 chip. Now, then we would be talking. Xperia Play 2 would definitely be the best gaming device on the market with a chip that powerful and a gamepad. But they they do it? Probably not. Next year, even if they won't remain behind in using the best chips, they'll have a conflict of interest with Sony's PSP division, which will release a quad core 1 Ghz PSP 2 device. Why would they make a phone that is even more powerful than their PSP 2? They probably won't, but their competitors will.