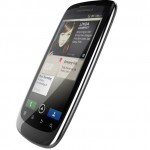 Not all that different from the previous Motorola MOTO I have reviewed. You'll see there are minor differences between these two phones. Major differences in the aspect though.
On the performance part they are almost identical, except the fact that this phone has less info. Couldn't tell you for sure which one is better between the two, honestly. But take a look below and decide for yourself.
Processor : Dual-core 1GHz ARM Cortex-A9 processor, ULP GeForce GPU, Tegra 2 AP20H chipset
RAM : 512 MB RAM
Android OS : 2.3 Gingerbread
Camera : 8 mp
Display : 540 x 960 pixels, 4.0 inches (~275 ppi pixel density)
Not too much info about the display. All we know for sure are the resolution, the size, the pixel density and the type. The type : TFT capacitive touchscreen. No idea about the colors of the phone since not enough information was released. The resolution and size : 4.0 inches and 540 x 960 pixels. The pixel density is approximately 275 ppi. By my calculations, that pixel density is quite good for that screen.
The phone has a storage space of 4 GB and 512 MB as its other MOTO counterpart. Threat not, because the storage space isn't a major problem since it can always be upgraded via the microSD card that can be up to 32 GB big.
The camera is an 8 MP camera that can photograph at resolutions as high as  3264 x 2448 pixels. Some of the many features of the phone include : autofocus, dual-LED flash and geo-tagging. The phone also has a secondary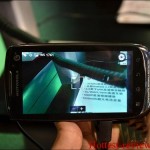 camera. That one is a VGA so it isn't worth discussing. The phone can record videos at 720p with a steady fps of around 30. Not as good as the other MOTO at this part. That one could record at 1080p.
The processor is a Dual-core 1GHz ARM Cortex-A9 processor. The GPU is the ever-so-powerful ULP GeForce GPU and the chipset is the performant Tegra 2 AP20H chipset. In case you were wondering, ULP stands for ultra low power. Not only is it a great GPU, it is power-conscious as well, for a longer battery life. I've already said enough about how powerful this configuration is. For more details, visit my other articles :).
The Android OS version is the measly 2.3 Gingerbread version. In retrospect,
probably not the best idea to put 2.3 on these phones since 2.3.4 and 2.3.5 are so much newer and so much more powerful. Still, a good OS in itself.
This is a really good phone, however, if you can't decide whichever of these two Motorolas to choose, I can't really help you since to me they look nearly identical. The one mentioned before seems to be stronger, but weigh the facts by yourself and make your own choice.