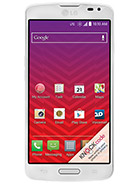 Today we'll be taking a little look at the LG Volt, a special kind of phone that doesn't use the standard GSM networks, and instead relies on the not-so-standard CDMA networks. If you're not a big fan of those, I would recommend ahead of time to steer clear of this device – while it's a decent phone which can easily be classified as a mid-range device and comes for a tempting price, you will have to deal with the unusual type of networking ( unusual in most of the world, but somewhat popular in a few locations, however ).
Generally, this phone is pretty good if you consider its value, however, I'm remiss to say that's an all-good thing as I fear certain contractual terms come into the equation through which they decided the pricing. Let me explain, as I fear I'm being to vague: while the phone does cost around 150 dollars, it may be the case that it only bears that price at certain carriers ( I know for a fact that it's offered by Boost Mobile and Virgin Mobile, but have no concrete information about others ) and that, in order to get it for that price, you'd also have to create a new CDMA-type subscription to their service. Therefore, unless the extra-bit of money you pay in the long run is small, you'd be better off searching for an alternate device.
SUMMARY
While it's not the best phone out there, however, for the price of 150 dollar it's one of best phones ( if not THE best phone ) you could purchase. It has a lot of neat features on itself, but popular opinion seems to be criticizing the features that it doesn't have ( like an HD screen or something similar ). It's important to keep in mind that this is a very-low-budget phone with the approximate strength of a mid-range smartphone. If you compare this phone with today's smartphones or standards, it will undoubtedly come out lacking. While it does have a fair number of good features on it, it's also got a few drawbacks like the limitation to only 1 GB of RAM ( which will be felt the moment you start adding apps and games on your phone ). Although, if you can get past those, the phone seems like a fairly good choice, especially for the low price it comes for.
GENERAL
As I mentioned before ( on multiple occasions ), the LG Volt uses CDMA networks and it also has 4G LTE support. This phone is one with only one SIM card, and that SIM card's format is Micro-SIM. The phone is currently available ( although I'm not sure if it's available world-wide ), having been announced and released in May.
BODY
The specifics about the phone's size and weight are 131.6 x 66 x 10.4 mm ( or 5.18 x 2.6 x 0.41 in ) and 136.1 g ( or 4.8 oz ), respectively. The phone is pretty much large enough to host its 4.7 inch screen, without having overly large margins or huge surfaces of wasted space. What's interesting to note about the phone ( I figured I might include it here ) is the presence of Knock Code. Essentially, what you can do with this Knock Code is replace the locking method of your device with a code of up to 8 taps on the Knock Code affected areas of your screen, which is considered more secure than the regular methods by many.
DISPLAY
The type of screen present on this device is IPS LCD with 16 million colors, sized at 4.7 inches ( as previously mentioned ) and holding a resolution of 540 x 960 pixels with an approximate pixel density of around 234 pixels per inch. This particular aspect about the screen seems to bother a lot of people, but while the screen may not be a 720p one, it still does its job and works for its intended purpose just as well. Also, for a bit of added security to the display, there's a sheen of Corning Gorilla Glass 2 covering it.
SOUND
As far as audio output goes, unfortunately the LG Volt is quite average as it has absolutely nothing to set it apart from the rest – no sound enhancements whatsoever, be them on the hardware or the software side.
MEMORY
Now you may experience slight problems with this phone, part of them ( not all, but some ) coming from the fact that this phone only has 1 GB of RAM. It's internal-storage isn't that great, either, being limited to 8 GB. Thankfully, not all is lost – the MicroSD card slot of this device seems to be the special kind that can use cards of up to 64 GB.
DATA CONNECTION
Naturally, since the LG Volt is a CDMA device, it lacks both GPRS and EDGE and its internet connection is of CDMA and LTE speeds. The Wi-Fi of this device is 802.11 b/g/n ( so far, nothing special ) with support for DLNA, Wi-Fi Direct and Wi-Fi Hotspot. The Bluetooth version found on this phone is v4.0, and that too has support for A2DP. What's interesting about the connectivity of the LG Volt is the fact that this phone has support for NFC and it also has an Infrared Port equipped. Unfortunately, the USB port is only a Micro-USB v2.0 one with no support for MHL or anything else ( the phone doesn't have an HDMI port, either ).
CAMERA

The LG Volt has two cameras – a frontal 1.3 MP camera and a rear 8 MP camera. The main camera is capable of recording in 1080p HD at 30 frames per second and snap pictures at resolutions of 3264 x 2448 pixels. The features of this camera, however, are quite limited: Autofocus, LED Flash, Geo-Tagging, Panorama and HDR.
BATTERY LIFE
The battery of this device is a pretty decent one – a Li-Ion 3000 mAh battery that can promise an alleged life-time for circa 24 hours of talk-time. How long the phone can REALLY be powered on, however, is unknown as a proper stress-test has yet to be performed ( but, in the end, you know the deal with Android smartphones – you have to charge them every day if you don't want to be left hanging the next day ).
HARDWARE
The hardware on this phone is quite decent, and were it not for the limitation with 1 GB of RAM, it would've easily been able to fetch a more impressive price. The specifics of this phone are: a Qualcomm Snapdragon 400 chipset, a Quad-Core 1.2 GHz Cortex-A7 processor and an Adreno 305 video card. It's capable of running most of the apps and games out there, however, it might have some stuttering and framerate drops in some of them due to the limited amount of RAM.
SOFTWARE
You'll have no problem here with the LG Volt as it seems to be equipped with the latest version of Android – v4.4.2 KitKat. At least here it seems to have the upper hand on other manufacturers who tend to release even now phones that have v4.2 on them, and while they do promise to upgrade in the future, what are promises in the end but words thrown in the wind?
FEATURES
The features of this phone aren't that numerous, but they suffice nonetheless. It has a number of 3 sensors ( Accelerometer, Proximity and Compass ), it uses HTML for the browser and the phone also has FM Radio with RDS. This device also has a GPS with support for both A-GPS and GLONASS alike, and, as all Android phones have, Java through MIDP Emulation. The messaging on this phone is done via the standard ways: SMS ( Threaded View ), MMS, E-Mail, Push Mail, IM and RSS. The LG Volt is also available in two colors: Blue ( for Boost Mobile ) and White ( for Virgin Mobile ).
Here's a brief list of the things this phone can do:
SNS applications
DivX/XviD/MP4/H.264/H.263 player
MP3/WAV/eAAC+/Flac player
Photo viewer/editor
Document viewer
Organizer
Voice memo/dial
Predictive text input
This concludes our little review of the LG Volt. A pretty good phone for the pricing it's being offered for, however, if someone asks you to pay more there are always cheaper alternatives from not-so-popular manufacturers. I hope you've enjoyed reading it as much as I did writing it and that you've learned a few thing about this phone. I tried keeping it as short as possible so as not to go into too many unnecessary or boring details, yet still cover everything there was to cover.