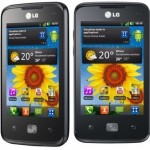 The Optimus series from LG hasn't failed to impress yet, and frankly, I somewhat doubt it will soon fail to do that particular thing.
The phones look so good and are that good in performance that one can't help but fall for the whole series upon seeing them. Don't believe me? Take a look below then.
Processor : 800 MHz ARM v6 processor, Adreno 200 GPU, Qualcomm MSM7227T chipset
RAM : 512 MB RAM
Android OS : 2.3.4 Gingerbread
Camera : 5 mp
Display : 320 x 480 pixels, 3.5 inches (~165 ppi pixel density)
It was announced in September 2011 and by the looks of it, this phone may not be the best from the whole Optimus series, but no doubt it will be more accessible than its more performant counterparts.
The phone is about this big ( 113.4 x 60.8 x 11.9 mm ) and weighs about 123 g. That's not altogether that bad since all of the LGs I've dealt with tend to be a bit bulky.
The display is a TFT capacitive touchscreen with 256K colors. That may not be the best screen out there since the 256K colors can be viewed as a huge disadvantage by some, but as long as it gets the job done, it's fine by my standards. The screen resolution is 320 x 480 pixels and the screen itself is 3.5 inches big. The pixel density is about 165 ppi. The phone also features a Gorilla glass display which makes the screen good and reliable, despite its somewhat lack in performance.
The user available memory is about 150 MB and the RAM of the phone is 512 MB. Not too much memory, but whenever you need more, there always is the microSD card slots that works with any microSD card of up to 32 GB.
The camera is a bit weird. You'll see why in just a second. We're talking about a 5 MP that can capture images at resolutions of up to 2592 x 1944 pixels and has autofocus. Some other features of the camera include : geo-tagging, face and smile detection, beauty shot. The weird part of the camera is that it can only capture video in VGA quality and at an fps of around 24.
The processor is an 800 MHz ARM v6 processor. Despite many other phones, this phone has a GPU as well – that being an Adreno 200 GPU. Since it has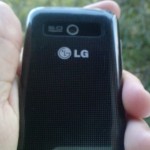 all that, it would be impossible if it didn't have a chipset as well. We're talking about a Qualcomm MSM7227T chipset. That configuration means the phone is around medium-to-strong powerful. It can't work as good as an Optimus LTE but it's good enough.
The Android OS version is 2.3.4. That android version means that the phone is kind of like a practical joke. Having a hardware performance working at quite a low performance when the Android OS is among the latest versions. Irony is quite bad in this case, since there are much more powerful phones out there that don't have 2.3.4, yet they surpass this one in performance quite easily.
I'd say it's quite a good phone, even if it's not among the most strong ones.