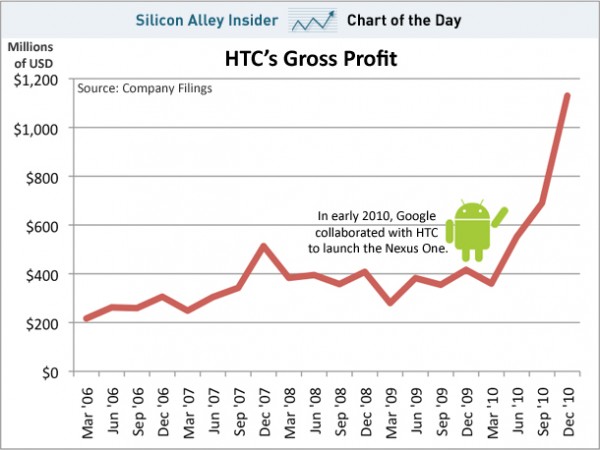 The rumors are adding up, and soon we might find out that Nokia is going to switch to Microsoft's WP7. This goes back to when Nokia hired Mr. Elop to be its CEO. Elop was a Microsoft executive before this, and many people have speculated that they simply want a North American CEO to increase Nokia's market share in USA, but it may turn out that they did this so the transition to WP7 is easier.
Then, Elop hinted last week that Nokia might have to join a competitor's ecosystem in order to remain competitive in this new smartphone world where all smartphones are touchscreen phones. Now it looks like Microsft will have a joint conference with Nokia on February 11th. Is Nokia really going to announce a move to WP7 or is it something else?
I would hope they aren't moving to WP7, because I think that would be the last big mistake they'll make. First of all, I'm not sure how Nokia's loyal customers will receive a mobile OS that has the least features out of all the other mobile OS's out there, probably even less than Meego, which hasn't been launched yet. A strong argument they make is that Symbian is the most "capable" or feature rich mobile OS out there, so I don't think they'll be willing to switch to a dramatically less capable OS just yet.
Second, Nokia makes dozens of phones every year. Microsoft will have to take care of not only making sure WP7 works on them, but also updating them, because that's what they promised – that all updates to WP7 will come through them. Microsoft is not exactly a fast company either, so it will be interesting how they will manage all this, and see if they won't slow down Nokia's already slow product cycles (compared to competitors).
Third, Microsoft has required a minimum set of specs for WP7 phones, and a certain type of hardware, like the same Qualcomm chip we saw in all the WP7 phones from HTC, Samsung and LG, for example. Even if Microsoft decides to let Nokia use WP7 for phones with less than a 1 Ghz Cortex A8 CPU, how fast will they be able to do this? I think Microsoft chose those specs for a reason. The OS will probably not work very well on a 600 Mhz ARM11 CPU in its current state. Plus, Microsoft promised a "consistent experience across devices". I'm not sure how that will work out when Nokia will have to build WP7 phones that cost under $100, and they have to do that by the end of the year, because sub-$100 Android phones are coming and will eat into Nokia's already declining market share, and Symbian can't compete.
Nokia has complained in the past that Android will make them build commoditized products. Well, then what do they have to say about having to use the exact same hardware that Microsoft imposes to all WP7 manufacturers, and also having to use the same looking UI? If that is not commodization, then I don't know what is.
But commodization is not even Nokia's biggest problem. The biggest problem is that they are adopting an OS that has already dissapointed and with sales slowing down fast, instead of choosing Android which is surging and is already proven in the market. It has helped manufacturers either be saved from bankrutpcy and unprofitability or simply helped them become larger companies fast (just look what they did for HTC in the picture above).
I think this will be a sad time for Nokia if they adopt WP7, and will be remembered as such years from now when they've failed to regain their power in the market. At least, with Android they had a really good chance at getting back on the horse. Their excellence in hardware coupled with what is now the biggest OS by market share, and still increasing very fast, would've been a perfect formula for success. If they fail with WP7, and I believe they will, it will be already too late for them to switch to it 2 years from now. But let's hope they aren't about to do this mistake. I guess we'll find out more on February 11th.