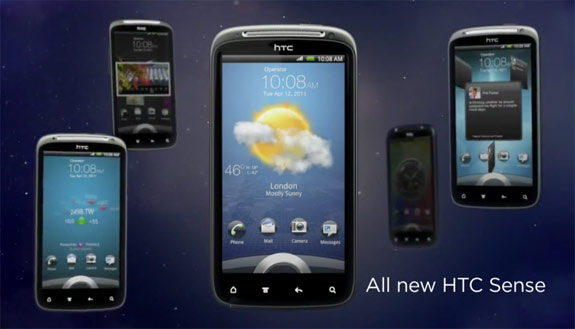 HTC has been of the few companies in the Android ecosystem that have been updating their phones as fast as possible. They haven't been perfect, though, and it looks like even they don't want to update a generation of phones for more than a year. In latest news, it seems that HTC Sense 3.0 won't come to any single core phones from HTC, but only to their 1.5 Ghz Flyer tablet.
Many people who have bought the new HTC phones recently (Desire HD, Thunderbolt, etc) are upset at this move, and I believe they have every right to do so. HTC Sense 3.0 does seem like it needs more processing power for its new 3D UI elements, as we've seen from SPB Shell 3D, I don't think a dual core is absolutely necessary for such elements. If HTC really wanted to port the new Sense 3.0 to its single core phones, they would've done it without an issue or any noticeable performance hit.
The real reason behind this move is probably HTC not wanting to further support these phones and thus have a big differentiator in Sense 3.0. Still I think HTC should update all its phones for at least a year since launch date. That means it would update them with about 2 new versions of Android since Google is going to maintain a 6-month update cycle from now on. Keeping their phones updated for at least this long would be an even bigger differentiator compared to their competitors, and people will flock to buy their devices and recommend them to their friends.