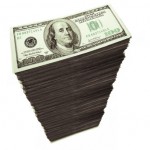 Through this article I shall teach you how to spend your heard earned money on useless virtual items such as applications and games that server no other purpose besides your own entertainment.
Now to buy these said apps you must firstly have your phone synced. I already said how you can do that, but if you still don't know, search for the article on this website and see for yourself.
If you want to BUY something, you need to PAY for it. If you need to pay for it, you need money. Since this isn't real life where you just hand out a wad of cash and get what you desire, you have to use an intermediary means of compensation. To put it in other words, a website or a service through which to make payments. Such a service is the well-known Pay-Pal. However, that one was just give as an example, since you can't make transactions through it.
The one you have to register to is Google Checkout. If you've ever created an online payment account at any time you'd know it's not that difficult. Just read every imputed information and every field carefully. Pay attention to the terms and don't make any mistakes and it will go as smooth as it can be. Oh yeah, I almost forgot. When creating such accounts you are required to give out your card information. Don't be afraid though, it's not to "hack" your credit card or whatever, it's so they can know where to extract the currency for the transactions in case one ever appears.
I felt the need to specify that since there are so many morons out there and paranoid freaks out there that they really make you lose hope in the intelligence of the human race. Well, that was about it and I hope it has been of any assistance to you.