Recently I had the chance to play both with Oculus Rift and with Google Cardboard. First, I want to say that I was impressed by both. Virtual Reality is the next thing in Technology. Not only video games will get to the next level, but there are many real life applications that will make our life easier.
I will try to make a fair review of both and then draw some conclusions.
Google Cardboard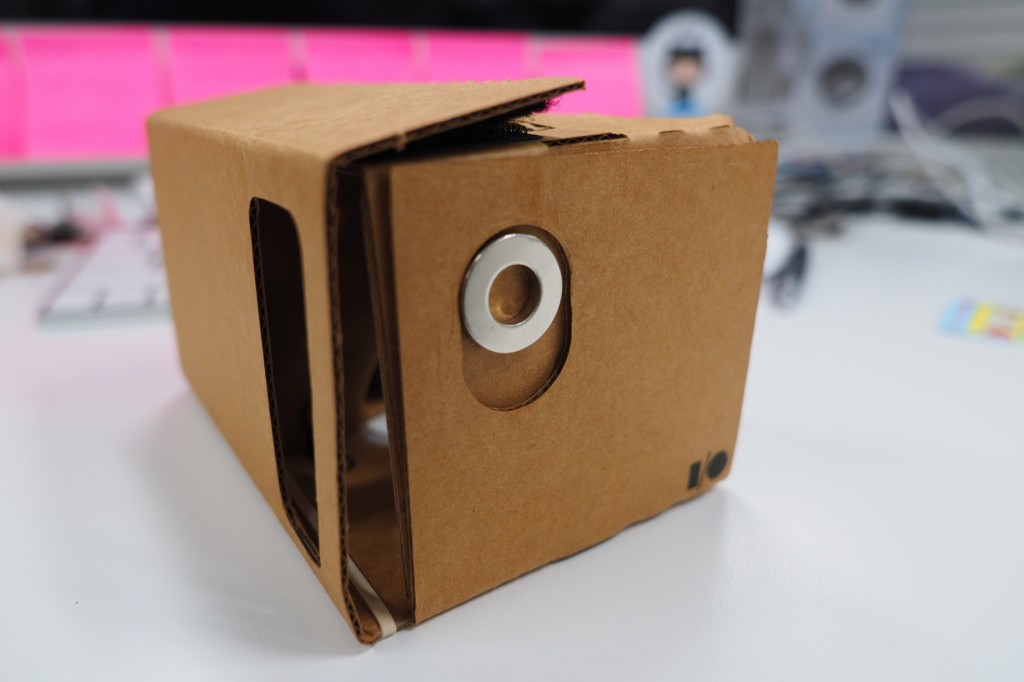 The best part is that Google Cardboard is very cheap. You can get a very nice one for about $20. If you order from individual makers, you can get one for as low as $5. You put your smartphone, install a few apps and you are ready to go. Why would you need another costly display when you already have the phone ? On the downside, the phone will heat very quick and the battery will not last more than 2 hours. Dividing the screen in 2 and rendering on both is very resource intensive.
I was impressed by the quality of the image on my 2013 Nexus 5. I was wondering what would have been with a newer 6 inch phone.
When I first tried Google Cardboard in 2014, there were only few apps and demos for cardboard, but now I was able to find dozens of apps, or even more. Unfortunately, the games are at a very early stage, so the most advanced one is a static First Person Shooter that kills zombies.
The control is limited because you only have a magnet which can be "clicked" once or twice. I hope there will be a solution to this very soon. Since you put the phone in the cardboard, there is no way to use its buttons or touchscreen for controls.
When enough apps and games will be made for Google Cardboard, it will definitely be a real VR "device".
Oculus Rift
I was able to test an Oculus Rift DK2 for few hours. The apps I had access to seemed better than the ones on Google Cardboard, but it lacked the diversity. Oculus Rift has some serious problems that should be fixed in the final release. Oculus Rift is definitely a bigger project and more resources are directed to it, but I am not very sure about that the implementation is good for this stage of VR.
The biggest downside is the price. You not only have to buy the device that costs about $500, but you also need a high-end computer, with the latest Windows updates, and with a very expensive video cards, for a normal experience. High end laptops brought in 2011 or 2012 are already outdated in terms of performance for Oculus Rift. This is a big problem because you can't just go and buy it for $500. You also need a new laptop, or a dedicated desktop to use it. Reserve another $1000 for this.
Another downside is mobility. You are connected with 2 wires to the computer and this makes it harder to move around the room. Also, there are no controls on Oculus Rift, so you will have to blind-find the keyboard or mouse to control the game.
On the bright side, we will be able to play full featured computers game that will be always more advanced that the ones on Android. You will not have to worry about the phone overheating, and battery consumption. I am confident that in the future Oculus Rift will work wireless and with a good motion controller.
Conclusion
I think that after few more versions, Oculus Rift will be the "the real stuff" in VR. You will be able to play the most advanced games and do most advanced stuff with the help of a high-end computer. On the other hand, casual users will just get a cheap cardboard to play some funny small games or view a full featured 3d movie on their phone.