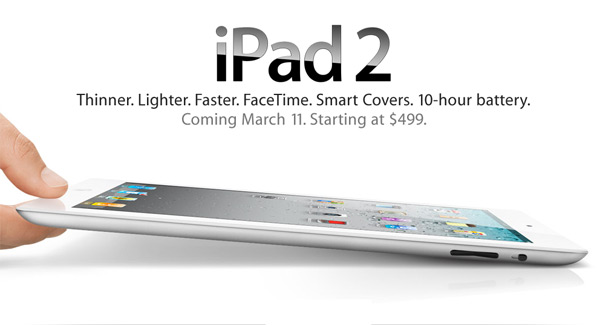 Samsung CEO has just admitted that the upcoming Galaxy Tab 10.1 is inadequate compared to iPad 2, and that they will have to adjust the price downwards since they were planning on making the tablet more expensive even than the first Galaxy Tab, which started at $600. Is Samsung starting to get it?
Ever since Samsung released their first Tab, I sensed that other Android tablet manufacturers might step in their footsteps and overbuild their tablets with unnecessary extras like 3G chips and high-end back cameras and front-cameras, that will add a lot to the cost, and make them much less affordable than an iPad.
Sometimes Apple intentionally leaves some hardware stuff out to make their devices less expensive to build and have a healthy margin on them. But they usually make their remaining components of higher quality, and they still use components that are needed by most people. They just choose not to use the components used by those other 10-20% people who might want more features for their money.
I usually don't like how Apple makes their products like this, but in the case of iPad I have to agree that they plan and prioritize the components much better than their Android competition. They put their money on making higher quality builds, higher quality displays, higher processing power and graphics performance – stuff that truly matters for a tablet – and they keep the prices low at $500 for the entry-level tablet.
In the meantime, companies like Samsung add everything and the kitchen sink in their tablets, disregarding the $500 entry price, thinking that a "bigger spec list" than iPad is what will help them sell many units. But it seems they are starting to get it by admitting their prices are too high and the feature list of the Galaxy Tab 10.1 is inadequate.
Hopefully, other Android tablet manufacturers will realize this, too, by the 2nd wave of Android tablets, and that we'll then get entry-level tablets for $400-$500 that are just as high quality as an iPad 2 and with next-gen chips like Tegra 3. They need to think of the price first, and then prioritize the important features like processing power and the overall quality of the device. No Android tablet should be more expensive than an iPad.