As you may be well aware, the Samsung Galaxy S4 was a phone that came out with 2 different versions of hardware. One of them had the Snapdragon 600 chipset on it, where as the other one had the company's own Exynos 5 Octa playform installed. Since the phone came out, the internet has been teeming with all sorts of tests and benchmarks and so forth. And, after all, why wouldn't it be? How often did we have a phone with multiple processors to work with? As far as phones are concerned, this is yet untapped ground and is being looked at with great care. After all, in an year or so we'll see others copying the idea as well if it ends up working in acceptable parameters.
Back to the matter at hand, the people at FoneArena have managed to get their hands around the Exynos 5 Octa version of the smartphone. In doing so, they've decided to put the device through quite a bit of tests. The tests they did involved Quadrant, AnTuTu, Vellamo and GLBenchmark, programs which cover just about every component f the device. As the name would suggest, the Octa-Core variant of the Galaxy S4 has 8 processing cores with its 4 Cortex A15 chips clocked at 1.6 GHz and the 4 power-saving Cortex A7 chips at 1.2 GHz.
As far as the Quadrand benchmark goes, the Galaxy S4 is right at the top of the list, thus proving to be better than competitors such as the HTC One, the Xperia Z and so forth.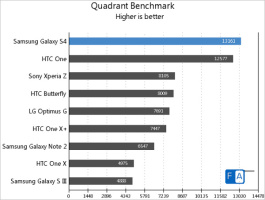 Where the AnTuTu Benchmark 2.9 is concerned, the Galaxy S4 failed to beat the HTC One. Still, it managed to gain 28018 points in the AnTuTu 3.0 Benchmark, program in which the HTC One scored a mere 24259 points.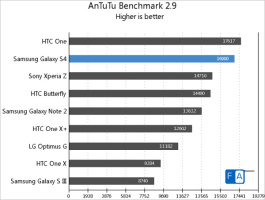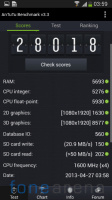 In the browser benchmark test provided by Vellamo 1.0, the Galaxy S4 managed to score just below the HTC Butterfly with around 2461 points.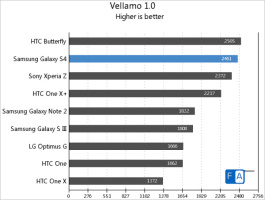 Where it really shined was the GLBenchmark test. The Galaxy S4 managed to topple all of its competitors with its PowerVR SGX544MP3 GPU clocked at 533 MHz. The device scored an impressive 39 frames per second in said test, which si more than any of its other competitors.