UPDATE: An indiegogo campaign has been started for the project. The tablet is $99 ( including shipping ).
In the world of technology, we all want to taste new technology features, but all of us can't afford their costs. Jared, CEO of The Fino and his friends made research and work with a single aim to provide high potential gadgets to each hand at very low price. Their common aim helps them to form a company in 2013 i.e. The Fino. Their efforts and team work made them ready to launch their first tablet at a cost of $99 only.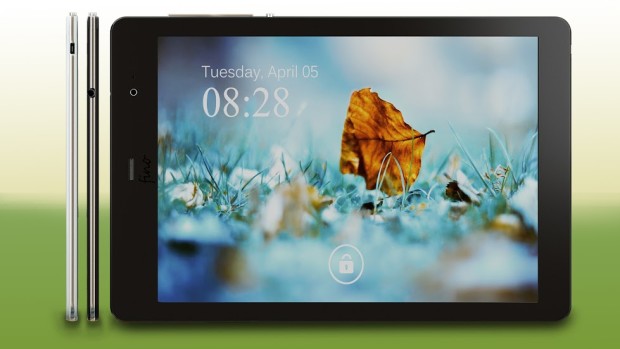 The Fino's story begins with understanding the difference between high price gadgets and low price gadgets. Fino's team idea is to build on your experience and suggestions to make the changes that let them remain the best product in the market.
As of this moment, Fino is looking like the best Android tablet you'll want to buy. The Highlight of the Fino is its claimed World's first Shatterproof and Lightest tablet. It is priced at $99 only.
Simply, Fino is an android powered device with beautiful design, quality display, solid performance with unbeatable price will make it among the top tablets available to consumers. To provide best pictures to their users, Fino comes with 8 Mega Pixel Rear Camera with Autofocus feature. Users can take amazing pictures even in low light conditions. Fino's camera boasts 6 physical lenses and provide more precise and detailed photos without suffering from distortion often caused by lower apertures.
Fino offers Fastest CPU in the market (64-bit True Quad-core 2.24 GHz Speed), Lightest tab( 163gm), 4GB of RAM with a 933 MHz Speed Technology (Heteroneneus Multi-Processing). This means the processor can choose to utilize all of its cores at the same time, or just a single core. This provides powerful performance and an increase in battery life.
Fino is giving an 8.2 inch display screen (full-HD – 1920×1080 pixels), 4GB RAM, 32 GB inbuilt storage and expandable upto 128GB, and non-removable Li-Ion 5500 mAh battery. Company says this model will give you up to 14 hours of action on a single charge.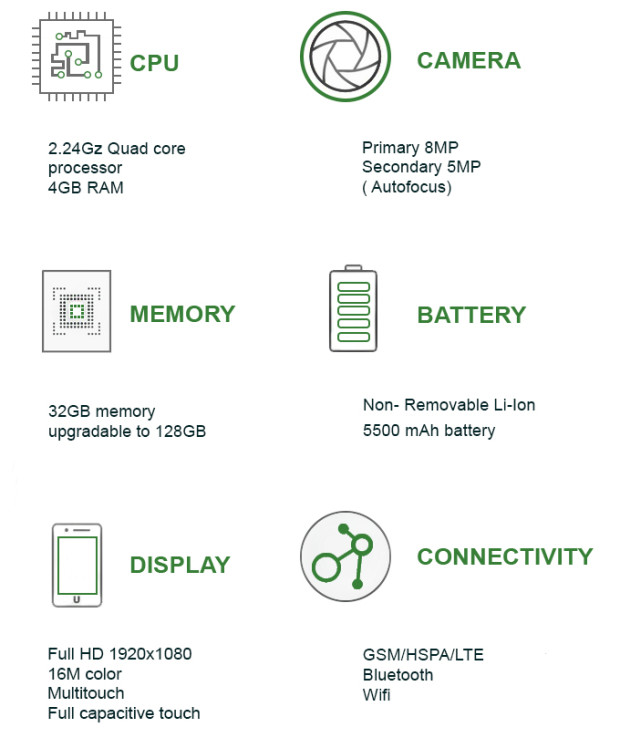 Fino is much more than your ordinary Tablets- It is so brilliant that it is more like a genius tablet! It has all the innovation and technology of a computer, right in the palm of your hand! There is no need to buy an overpriced smartphone to get the best specs available. With Fino, you've got it all at an unbeatable price $99 only.
You can read more about the tablet on the indiegogo crowdfunding page.