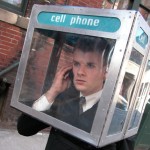 Some people are addicted to cigarettes, others to alcohol, but the world is facing another addiction problem: cell phones.
While the cell phones were used only for remotely talking was a big issue, bu not huge one. We could see people talking all the day on their phones and some of them have serious addiction issues. But, the real problems comes when you can do a lot of things on a mobile phone.
Nowadays you can verify your e-mail, watch videos, read news, almost everything you do on your laptop, and more, you can talk with anyone, you can use it as a notebook and many other more things available to do. This is a problem as you are depending on your phone.
How to know if you are addicted to your smartphone ?
The first thing you do in the morning is to check your e-mail on your smartphone
The last thing you do when you go to sleep is to verify that the phone is plugged in so it will be fully charged in the morning
When you wait for someone you play a stupid game on your phone
When you enter your car you put the phone in his support so you can use it anytime
When you move to another room you take your phone with you.