I really haven't heard a lot about ZTE but in my short time of reviewing their merchandise I've realized they're quite weak.
This phone makes no exception. It may be great for texting but other than that, nothing. Only the looks and QWERTY are the main things you can use from this phone. Still, look below for the complete dissection.
Processor : Nope
RAM : Nope
Android OS : 2.2 Froyo
Camera : 3.15 mp
Display : 320 x 480 pixels, 3.2 inches (~180 ppi pixel density)
The phone was announced in February 2011. Since it isn't available everywhere, I'm going to go out on a loop and say it probably hasn't been released. Now know this, as long as it isn't available EVERYWHERE, it doesn't exist. That's how it is with these releases, it's all or nothing.
The display is a TFT capacitive touchscreen with 256K colors. Now that in itself isn't that bad. 256K is good enough for me and many others, but there are many people out there that say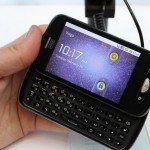 the phone isn't good if it doesn't have 16 million colors. To each his own I guess … Back to the subject, the screen resolution is 320 x 480 pixels and the screen itself is 3.2 inches big. That implies that the pixel density is somewhere around 180 ppi.
The phone has no storage space or RAM. That implies that the phone is pretty much just a PHONE and should not be labeled a SMART-PHONE. No storage and no ram equals lots of lagging when operating the phone. The only escape is the microSD card, which I don't know too much about.
The camera is a 3.15 MP camera that can photograph at resolutions as high as 2048 x 1536 pixels. Some of the features of the camera include : autofocus and geo-tagging. The camera also has a video recorder, but we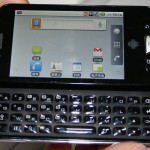 don't have any solid info on that.
The hardware of this phone is totally non-existent. No processor, no GPU, no chipset. You may think I'm being bad by saying this, but this phone isn't really worth its buck, no matter how much it costs.
The Android OS version is 2.2. Kind of irrelevant really, since the phone's hardware can't do scratch since it doesn't even exist. Why waste a perfectly good OS on something that can't do anything is beyond me.
In conclusion, don't buy it…