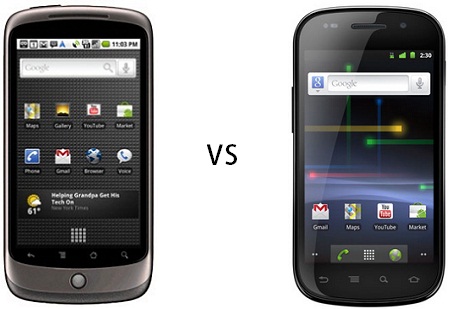 It's been a month and a half since Nexus S appeared on the market. Every Nexus One user expected to get Android 2.3 on their phones just days  after that, but that didn't happen. After all this time Google hasn't ported Android 2.3 to Nexus One, and they keep releasing new updates to both phones, but the Nexus One remains on Android 2.2, while Nexus S has Android 2.3.
Google has only 2 phones that they need to update. Why is it taking them so long to bring Android 2.3 to Nexus One? If it can't get the new version update immediately, then why would anyone still buy a Nexus phone anymore? Wasn't that the whole point of getting a Nexus phone? That you'd always have the latest version first, before anyone else? At this rate, it's closing on 2 months,which is about as much as HTC needs to put the latest version on a very popular model of theirs, like say EVO 4G.
If Google can't even manage to update 2 phones to the same version in a short period of time, I wonder why we still hope Google will eventually be able to update all (new) Android phones. Chrome OS will be able to work on a range of different laptops from different manufacturers, yet it will be update by Google. A new version of Windows can work on a lot of new types of hardware, as well as a lot of old ones, too. So, it doesn'tseem like it would be an impossible task, even if Android will be soon on hundreds of phone models, and even thousands a few years from now.
What Google needs is to talk with the component makers, as well as with phone manufacturers and carriers, and bring some kind of standardization in the Android phone market. This would help phones get updated much easier and faster, even by manufacturers themselves. Google has to take a long hard look at this and think about how they can do this in the best possible way. If they do it right, we might even get to a point where we'll install a new Android version ourselves, just like we do on PC's. I can't see a good reason why this can't or shouldn't happen.