After a long time of waiting, a few false alarms, some rumors and some leaks, Android 4.4.3 KitKat is here – only for the Nexus, family, though. The update has just started rolling out, courtesy of T-Mobile, for all the Nexus device up until today.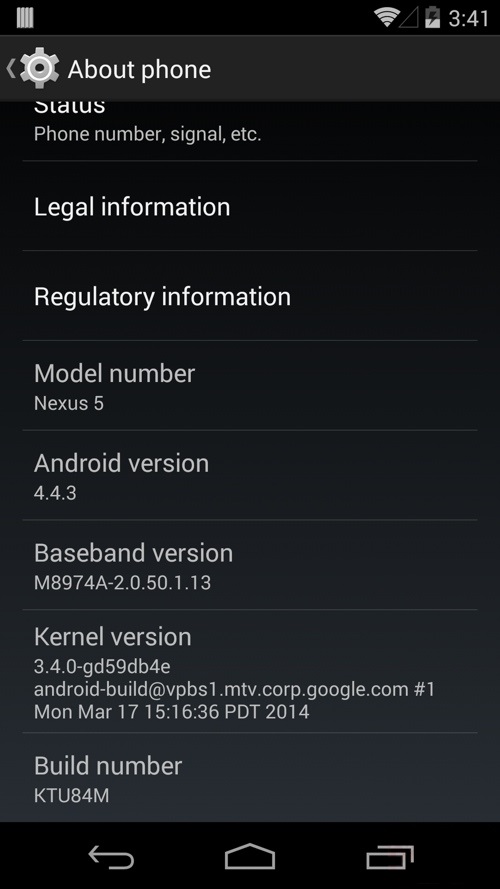 The build number of this new update is, as you can see, KTU84M for the Nexus 5 and KTU84L for the Nexus 7, Nexus 7 ( both of them ) and Nexus 10. The update, however, isn't all that impressive  and doesn't really bring a whole lot to the table: it says it brings some "security enhancements and various bug fixes".
What we can tell you for sure is that the system write protection outside of recovery context is not present on v4.4.3. Also, Dalvik is still the default compiler. What you can expect is a minor increase in the camera focusing speed and maybe a fix for the data dropping issue that plagued a few of the devices. The update also brings a new dialer app with a few major UI changes and a new contacts app with a few minor UI changes.
If you don't want to wait for your device to get it itself, you can get this new update HERE. Also, if you're a developer and want to give the new source code a try, you can get it from HERE and can get started from HERE.